The First Fruits of North Carolina's Glorious Voter ID Law
Saw this coming, didn't we?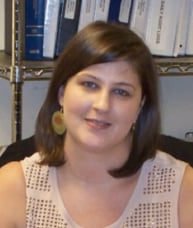 Long lines forced some voters in Wake and Durham counties to wait three or four hours to vote Tuesday night in the North Carolina primaries.
At a precinct in Raleigh at Pullen Park, where many N.C. State students vote, the university bused students in every 15 minutes, and more than 1,700 people voted there on Tuesday. By 7 p.m., a line of hundreds of people stretched into the parking lot. Polls had been scheduled to close at 7:30 p.m.
"We were voting there until around 11 o'clock last night," said Nicole Shumaker, Wake County's deputy elections director. "And the reason for that was the early voting period for this primary coincided exactly with North Carolina State University's spring break. So all those students were out of town during early voting."
Democracy NC, a group that advocates for more voter participation, blamed many of the delays statewide on confusion surrounding the state's new voter ID laws.
Volunteers for the group at the Pullen Park precinct said most of the problems there seemed to involve students who had out-of-state IDs or who weren't registered to vote in Wake County.
In Durham, voters also had some long rush-hour waits, with some waiting long into the night to vote. Only Mecklenburg County, which reported its final results at 1:34 a.m., took longer than Durham, which finished at 1:22 a.m.
True, plenty of precincts were fine. But that doesn't account for the untold number of people who couldn't or wouldn't vote, and who can't or won't vote come November. Enough ink, real and figurative, has been spilled over the Voter Information and Verification Act; even Seth Meyers did a piece on it last night (video below). It's as egregious as it is, now and probably forever, the norm.