The First Step Toward Same-Sex Marriage in North Carolina
Plus the symbolism of the Pilot Mountain shutdown, William Barber's star turn on Bill Maher, and more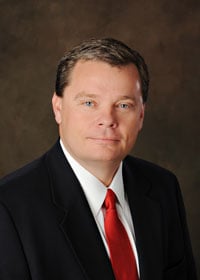 Right, then. Way too much happening. I submit to you a SETI-style Very Large Array of stories concerning our nutty state.
On this—N.C. Attorney General Roy Cooper's announcement that the state will no longer oppose legal challenges to its same-sex marriage ban–I can't put it more succinctly than attorney and Charlotte contributor Michael Cooper: "This isn't the day that gay marriage became legal in the State of North Carolina, but it marks the day that we know it will."
None other than Thom Tillis called this back in 2012, although it's looking more and more like his 20-year projection will end up being off by 15 years or so. The acceptance of, and legal justification for, same-sex marriage continues to be one of the most astounding developments in recent American history. This would have been unthinkable just a decade ago.
Which is not to say there isn't plenty more to get pissed off about. This, broken by the Observer's Bruce Henderson, is one of those news stories that signifies more than itself, that represents a kind of parable:
A twisting 2.5-mile road in Pilot Mountain State Park leads to the iconic quartzite knob that's been a landmark for centuries and in public hands since 1968.
But buried in a bill now before North Carolina legislators are a few paragraphs that would let state officials essentially rent out the park for private use.
A group of vintage sports car buffs wants use of the park for a daylong "hill climb" on Sept. 11, a Thursday. State officials appear ready to grant the request, assuming the legislation passes, for a $10,000 fee.
The decision came after more than a year of hand-wringing among state park officials, including concerns by the park's superintendent, state records show. They say it's unprecedented to close a park to the public to such an extent.
Gov. Pat McCrory's administration, meanwhile, signals that it will be receptive to limited private use of parks if it helps local economies.
"If we see the opportunity to do something for economic development in a rural part of the state, we're going to listen to that," said Brad Ives, an assistant environment secretary who oversees parks. "We're going to expose some well-heeled people to a beautiful part of North Carolina."
Key figures in the Pilot Mountain event were heavy donors to the campaign that got McCrory elected in 2012.
The state Sierra Club, which first raised questions about the event, called it "a precedent-setting permit that would grant exclusive private use of a state park."
The club's state director, Molly Diggins, said allowing the Pilot Mountain event would open the door to similar requests. A second sports car group also wanted to hold a hill climb at Pilot Mountain but canceled it.
"This really shuts the public out of their own park," Diggins said. "And it would appear to shut them out of the process, with no public comment or opportunity for the public to weigh in."
To review: The state government wants to temporarily close off a public resource so a bunch of rich GOP donors can drive their gas-guzzling '59 Triumphs up a mountain so they can say they did. This may be the most richly symbolic act of the McCrory Administration, more so even than the Motorcycle Vagina law. At least that didn't involve actual motorcycles leaving tread marks on actual vaginas.
Another bad outcome from another bit of legislative f*ckery: It turns out that the flat income tax, a key part of legislators' tax reform last year, is costing the state even more than state analysts had projected: $680 million this year instead of the projected $485 million.
But, according to the orthodoxy of Austrian School economists, revenue losses to the state will be more than offset by spectacular economic growth that helps the Tar Heel State outperform its competitor neighboring states, right?
The New York Times dug into the unemployment numbers and found the following: "Over the last year, the state's economy has performed remarkably like the economy in nearby states … The bottom line is that North Carolina looks quite similar to its peers, and certainly not better."
Trickle-down economics has never worked–ever. This has been proven since about 1982. But it remains an object of worship because it flatters rich people into thinking greed is not just practically defensible but virtuous. But why should they care? They're doing great. The rest of us are screwed, but that'll just incentivize us to work harder.
Slowly, some Republicans are beginning to understand the real consequences of the Great North Carolina Free-Market Experiment: People die because they can't afford what they need to live. Three cheers for Belhaven Mayor Adam O'Neal.
In case you missed it on July 18, the Rev. Dr. William Barber appeared on HBO's Real Time with Bill Maher to talk about Moral Mondays. But to me, he really opened the can of truth during the Internet-only Overtime segment, starting at 1:30:
The academic left has always believed, falsely, that controlling racist language can curb racist thought. It's had the opposite effect, and it's made genuine racism–the institutional, policy-based racism Dr. Barber speaks of–harder to ferret out and address.
I don't think the leaders of North Carolina's conservative shockers and awers–Pope, McCrory, Berger, Tillis–are racist in their hearts or minds. I do think their worship at the shrine of the free market has blinded them to the real-life effects of policy on the poor, and many of those poor happen to be minorities. The effect, sadly, is the same.
Another Bill Maher moment: Look who made the Flip a District Final Four! And it wasn't even Rep. Renee Ellmers' initial comments that were the real disgrace. It was her Palinesque attempts post-facto to blame the liberal media, a canard the actual reporter set her straight on, and quickly.
Finally, Mr. Tillis recently unveiled an unexpected campaign strategy in his run for U.S. Senate: Attacking Kay Hagan for her role in "the coal ash mess."
The man and his party do not lack for nerve. The coal ash legislation pending in the legislature would give Duke Energy all kinds of discretion in cleaning up its coal ash ponds, including in most cases the option to not clean them up.
The Tillis campaign's sudden passion for environmental issues might better be explained by poll results that show the coal ash issue hurting Tillis politically. Give the man some credit–he's got a firm finger on the political pulse. The governing one, not so much, but that's not what got him in office anyway.