The Fog of War (Captured on Film)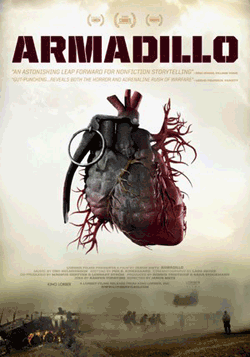 I'm not sure I realized the Danes were part of what W. dubbed "The Coalition of the Willing," but here ya go. They've apparently discovered the horror and ennui of a war without end, just as American, British and Canadian troops have.
The award-winning documentary Armadillo captures the mayhem and the boredom of a band of soldiers fighting the Taliban. Salon.com declared it, "a mesmerizing, beautiful, and terrifying documentary that can stand among the greatest war movies ever made."
It was at the top of the Danish box office when it opened, but it's never played Charlotte. Until now. The Light Factory is bringing it to town for three showings only. Aug 19-21 at 7:30 p.m. at Hodges Taylor uptown.