'The Foreigner' a Trip Worth Taking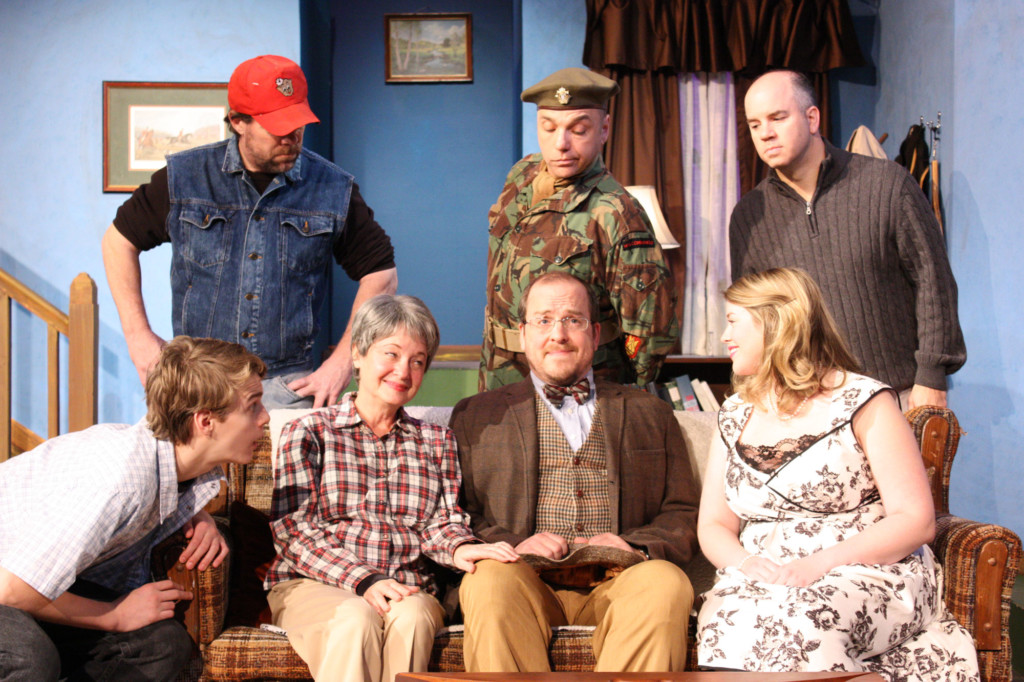 Theatre Charlotte's The Foreigner is a light, fun and engaging comedy despite its heavy undertones.
The Larry Shue play follows a nebbish Englishman Charlie Baker who must stay at a Georgia fishing lodge for three days despite his crippling fear of conversation and meeting new people. To cover his obvious anxieties he and a friend concoct the back story that he is a foreigner who speaks no English. This lack of communication allows people to speak freely around him.
Aside from the quirky asides and genuinely funny writing, The Foreigner slides in big lessons on tolerance and racism without losing its comedic edge. It's able to keep its comedic edge without slipping into an afterschool special. This isn't an easy feat, and a great deal of the success of the play should go to the actors and director, Paige Johnston Thomas.
Philip Robertson, who plays the bookish Baker, truly commits to his role and is able to snag laughs throughout the two-hour show often without saying a word. Matt Mitchell, who plays the teenaged dullard Ellard Simms, also hits his stride. The scenes between these two are some of the most endearing in the play as both characters begin to realize their potential in one another.
But it's Polly Adkins who is able to make the most out of her time on stage. Playing the elderly Betty Meeks, the lodge keeper who is looking for a little more excitement in her remaining years, Adkins brings seemingly genuine Southern charm to the role. That authenticity helped make her character the funniest and most beloved in the cast. Several audience members left a performance last week quoting her lines in the parking lot for one final laugh.
The Foreigner will continue its run through Feb. 10. For ticket information visit carolinatix.org. For more information on Theatre Charlotte visit theatrecharlotte.org.