The Future of Our Schools: Two Perspectives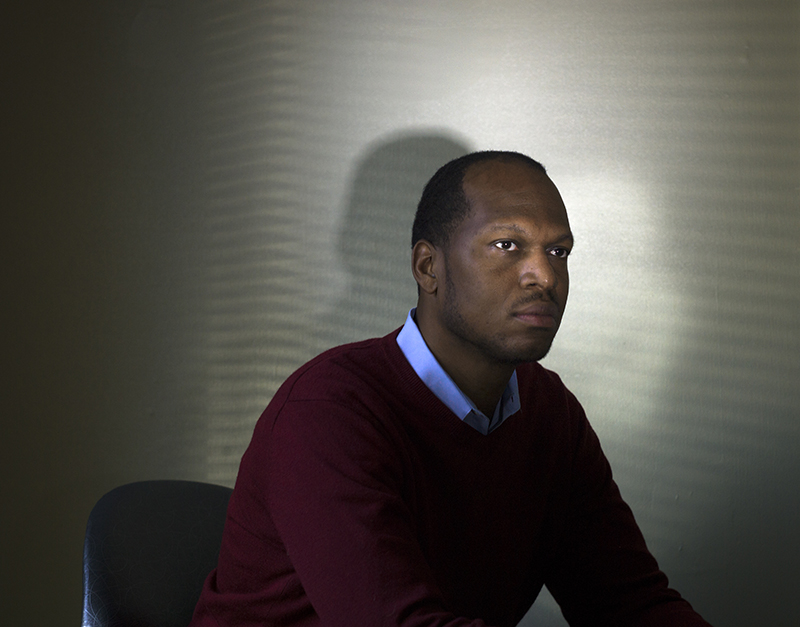 THIS MONTH, the Charlotte-Mecklenburg school board will vote on whether to change its student assignment plan for the 2017-2018 school year. The board reviews its assignment policies every six years; this year, it has focused on concerns that the area's schools are increasingly segregated by race and class. Here, two advocates share their views about how to proceed.
---
Justin Perry
Perry, 35, is a therapist, father, and co-chair of the advocacy group OneMECK, which supports policies that create mixed-income schools and neighborhoods.
Charlotte magazine: You graduated from West Charlotte High School in 1999. What was it like then?
Justin Perry: A lot of us enjoyed the fruits of desegre­gation. … For me and for other students, our schools were something that helped our lives, not a place that made a difficult situation worse.
In high school, the Swann decision happened. (The 1971 U.S. Supreme Court case, Swann v. Charlotte-Mecklenburg Board of Education, required the city to desegregate its schools. In 1999, a federal judge ended those efforts by ruling that students could no longer be assigned to schools based on their races.) A lot of my peers and myself went to protest (the end of Swann). We feared the schools would become segregated again, which of course they did. We don't expect the school system to solve all of society's problems. But we want it to be a place that shows a path out, not further entrenches poverty.
CM: You believe that more economic diversity in schools benefits wealthy kids as well as poorer kids, and that being surrounded by affluence hurts students. How?
JP: There are large drug markets at affluent schools. Affluence is part of why we have problems with heroin, cocaine, and prescription drugs. We have concentrated poverty, concentrated affluence. … More balance in schools helps both the underprivileged and folks in concentrated affluence. That's the part of the story we have to do a better part of telling in Charlotte—we need to do a better job of telling the other side of affluence in this city. There is a lot of pain hidden by affluence. We see a school ranked "A," or a real estate website giving the nearby school a "10," but they're in a rat race of competition. We're overlooking things when we just look at test scores to decide how good a school is. The test scores do not show how healthy a school is. Folks from the opposite ends of the spectrum end up in the same place emotionally. Kids are borderline suicidal if they don't get into a top-tier school. It's isolation either way.
In my work with OneMECK, one of the biggest things was coming back to Charlotte (from graduate school in Chapel Hill) and seeing our schools segregated again, seeing more folks without access to the same educational opportunities. Now, having a two-and-a-half-year-old son, I have to think about going forward.
CM: How do you get someone against school reassignments to hear you out?
JP: I try to listen to the fear. I try to find misguided fear or bad information and start there. The debate has been framed as neighborhood schools versus diverse schools, when the issue is much more nuanced than that. One of the great things coming out these discussions is hearing people who previously didn't give their neighborhood school a second look are now rallying their neighbors and supporting that school. That alone has a way of starting the process of greater organic diversity. That said, we as a community have to honestly answer: Are we really talking about a preference for a nearby school, or are we trying to convince ourselves that "separate but equal" will start working this time? Because separate but equal is something which our nation, let alone Charlotte, has never been able to pull off. —E.H.
---
Rachael Weiss
Weiss, 37, is a Chicago native, mother, and an active member of CMS Families United for Public Education, a group that supports student assignment based mainly on proximity.
Charlotte magazine: How and why did you get involved in the schools issue?
Rachael Weiss: I was introduced to a few (older) women in Charlotte whose children are slightly younger than me, who had been through these kinds of discussions before. And they started to educate me on the historical context, from both perspectives. … My husband and I are both huge, huge proponents of public education. We think that public education is really the foundation for the strength of our city, on every level. … I looked at this as my way to invest in my city, because this is where we live, this is where our children will live, and we want this to be a great place.
CM: What is your, and the group's, basic stance on student assignment?
RW: Speaking for myself, I believe close-to-home schools have to be strong. We want to give parents choice, but what I personally have found is that in some neighborhoods, there isn't really choice, because the school is either falling apart or the academic excellence isn't there. … I look at neighborhood schools as the bedrock for a community within a community. … They make parental and community involvement more accessible. For those who have or had children, neighborhood schools do provide that sense of unifying neighbors together. …
Having that support system within a community is really important. That's not to say it's the only important thing. But I do think it has significant value.
CM: But if neighborhood schools are your baseline, doesn't that inevitably lead to segregation by race and class because school assignment would mirror concentrations of wealth and poverty throughout the county?
RW: I firmly believe this is a systemic issue, something so much greater than just CMS … and if we're looking at it that way, the solution has to be multitiered. We've got a poverty problem in Charlotte, and if we attack multigenerational poverty, we need to look at housing, transportation, (school) location—how we as a community support those who need it. It can't just be dumped onto the Board of Education. … Nobody should have to expect that their child has to go outside of close proximity to their home to get a good education. … It is an achievable goal. I just don't think it's an immediate fix. This is something we all have to work toward together.
CM: What specifically do you think would be the best solution?
RW: I think we need to continue to feed into programs like Project L.I.F.T. (a program to help students in west Charlotte), the IB (International Baccalaureate) programs, expanding magnet programs, whether they're partial or full—I actually love the idea of a full-integration magnet program. I think those are great; they combine the best of both worlds. When they're fully integrated, those courses are available to all students … for, say, robotics, or language, regardless of what the specialty is, getting all children access to one another and to those programs, that's a wonderful thing. … (But) I do believe proximity to neighborhood schools that are thriving—there has to be a standard of excellence among them all, and I think that's feasible. We have a lot of really involved people who want to see this happen. Let's rope them in and do it. —G.L.
---
BY THE NUMBERS
1 in 2: CMS schools is segregated by race
1 in 3 is segregated by poverty
67% of parents said proximity to home was an extremely important factor in choosing a school, according to a recent online survey conducted by CMS.
16% said the racial/ethnic diversity of students was extremely important
15% said the socioeconomic diversity of students was extremely important
---
This article appears in the May 2016 issue of Charlotte Magazine
Did you like what you read here? Subscribe to Charlotte Magazine »
---