'The Game' Returns to TV: Party Time
Viewing parties on Tuesday and a celebrity party on Sunday help Charlotte viewers celebrate the return of the show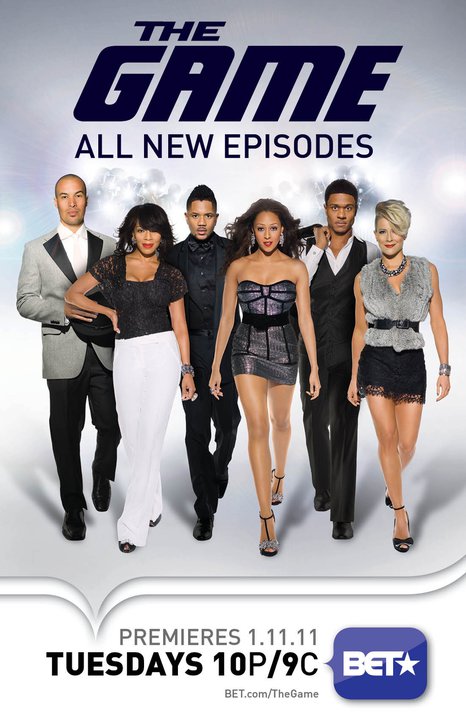 One of the most anticipated events in cable television history would undoubtedly come with events of its own. Faithful viewers of The Game have been looking forward to 1.11.11 ever since BET plastered the date across TV screens months ago, announcing that the sitcom would be airing on its station more than a year and a half after being cancelled by The CW.
For many, the nonstop reruns over the past year either helped them keep their seat warm as they awaited the show's return or allowed first-time viewers to get caught up on what all the fuss was about. You might choose to tune into BET Tuesday night at 10 p.m. for the hour-long season premiere from the comforts of your home. But if you want to make a party out of it, here are a couple of options.
Prevue Lounge is holding a Viewing Party for The Game on Tuesday, hosted by local radio personality Olympia D. Doors open 8:30 p.m. with free admission till 9 p.m., and $5 after. Complimentary champagne will be served. As of Monday night, about 125 people, mostly women, had responded on Facebook that they were planning to attend. Prevue Lounge, 2909 N. Davidson St., in the Highland Mill complex in NoDa.
The IT Factor Media Group is presenting Suite One Eleven (as in 1.11), a private viewing party at Apostrophe Lounge. Special invited guests include professional athletes and local celebrities, and it's being hosted by JKnow Truth. Event starts at 7 p.m. To attend, RSVP by emailing your name and number of guests to askaboutit@theitfactormedia.com. Apostrophe Lounge, 1440 S. Tryon St., in South End. www.apostrophelounge.com.
Then if you want to party with a star of the show, Mansion is holding The Game Season Premiere Party on Sunday, hosted by Pooch Hall. Hall plays lead character Derwin Davis on the show, and the ladies adore him. Doors open 9:30 p.m., with ladies admitted free before 10:30. Cost is $10 and up. Mansion is a large nightclub that opened last year in Charlotte. It's often rented by different promoters, so it's not the kind of place you'll want to pop up to any given weekend. Sunday's party should be a good time–even if only for Pooch Hall's groupies. Mansion, 4300 N. Tryon St. www.mansioncharlotte.com.