The Goodyear House Names Stoke's Chris Coleman Chef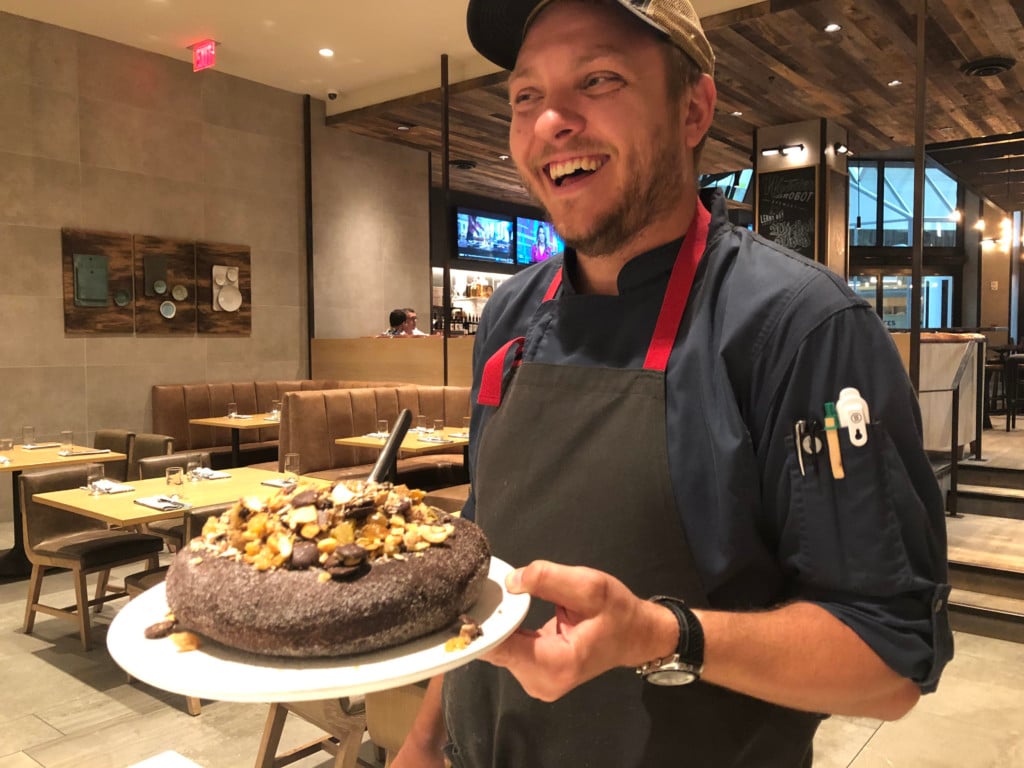 After three years at Charlotte Marriott City Center, Chris Coleman is stepping down as director of culinary experience where he oversaw Stoke and Coco and the Director within the uptown hotel. Starting on August 5, he will lead the food program at The Goodyear House, a new restaurant opening in NoDa this fall.
Coleman has been a notable player in the local restaurant scene since he was named head chef at the McNinch House at the age of 21. The Charlotte-native has also worked at The Asbury.
At the Marriott, Coleman was able to transform the hotel chain's traditional menu and introduce more locally- and regionally-sourced ingredients. Under Coleman's leadership, Stoke was named one of Charlotte magazine's best new restaurants in 2017 and best restaurants in 2018. According to a press release, he plans to bring a similar focus on local and innovative food to The Goodyear House, a 165-seat restaurant in a 1900s-era mill house across North Davidson Street from the Johnston YMCA.
For The Goodyear House's menu, Coleman plans to offer small plates as well as family-sized sharable options, plus craft cocktails and local beer. The food, he says, is elevated comfort food–dishes like deviled egg toast, pickled shrimp, and beef rib. "We are creating a menu for our neighbors in NoDa and beyond, one that will appeal to families and foodies alike," Coleman says.