The Great Fashion Challenge: Let the Internet Be the Judge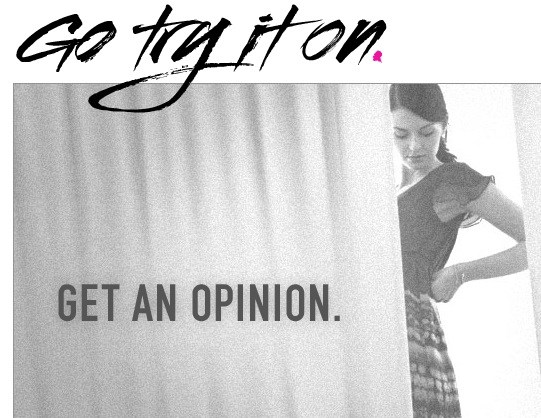 Beginning the week of September 6, I will post everything I wear for an entire week (including weekends) on Go Try It On, a website that invites the judging scrutiny of internet users to evaluate your outfits. Each day's outfits and links to my internet feedback will be right here at Charlotte Shop Talk. I'll also be giving on-going updates via Twitter, along with link so you can play along and judge my outfits as well.
By the end of the week, I hope to know which styles work on me, and which ones don't. I'll take risks with some trends, and play it safe (too safe? We'll see!) with some classics I wear all the time.
Is there anything you'd like to see me try on during the Great Fashion Challenge? Dying to know what people think of non-ironic fedora-wearing? Curious about how gladiator sandals look on girls with (how shall I say) big feet? Wonder if bangles with a statement necklace really does look as overwhelming as you think it might in your own mirror? Let me know what fashion faux pas and style quandaries you are interested in and I will try to incorporate them into my week of sartorial experimentation!