The Great MeckCo Foot Drag
At this rate, we'll have a county manager around 2016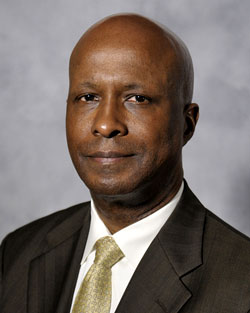 This is getting a bit embarrassing (via the Observer's David Perlmutt):
It's becoming increasingly clear that Mecklenburg County won't have a new manager until late December – or even early next year.
Before their regular meeting Tuesday, the county's full board of commissioners apparently saw for the first time in closed session a whittled down list of three to five candidates selected by a search committee of four commissioners.
Mecklenburg has been without a permanent manager since early May, when the board fired longtime manager Harry Jones. Since then, Interim County Manager Bobbie Shields has run the county. An informal deadline of Oct. 15 had been set to hire Jones' replacement.
What's the rush, you ask? Budget season. It starts in January. At this rate, a new county manager would have to begin crafting a budget at the same time he or she is learning the basics of the job. That's why it would be a good idea to have someone in place at least before the end of the year, if not before.
I'm not usually one to prescribe "leadership" as the magic cure-all for whatever ails an organization. But in this case, Pat Cotham isn't just dropping the ball — she's declining to pick it up after having caused the fumble in the first place. Live ball, Pat.