The HB2 Provision Few Are Talking About
And it has nothing to do with Charlotte's LGBT ordinance, or transgender people in bathrooms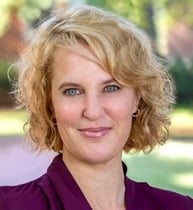 Update, 4/9: See subsequent post that corrects one mistake below.
It's buried near the bottom of the next-to-last page of House Bill 2, a provision couched in language so legalistic it's hard to tell at first what it actually means:
"The Human Relations Commission in the Department of Administration shall have the authority to receive, investigate, and conciliate complaints of discrimination in public accommodations. Throughout this process, the Human Relations Commission shall use its good offices to effect an amicable resolution of the complaints of discrimination. This Article does not create, and shall not be construed to create or support, a statutory or common law private right of action, and no person may bring any civil action based upon the public policy expressed herein."
Even people directly affected didn't grasp the ramifications at first. Laura Noble, a Chapel Hill employment lawyer, spoke and exchanged messages with colleagues throughout the day on March 23, when the North Carolina legislature introduced and passed the bill and Governor Pat McCrory signed it into law. Noble told me Friday that she and other lawyers did double- and triple-takes: Wait—does this say what I think it says? "This came out of nowhere," she said. "It's just not a debate anyone's been having."
Much of the public discussion over HB2 in the 12 days since its adoption has centered on its harm to the LGBT community and resulting economic impact. This has gotten lost somewhat, but in its own way is just as momentous: The new law bars workplace discrimination claims from North Carolina courts, nullifying 30 years of common-law precedent and forcing people who say they've been unfairly fired from their jobs to turn to the federal courts for relief.
Why's that a big deal? The federal court system is a lot harder, and usually more expensive, to navigate. Before they even file suit, potential plaintiffs have to get permission from the Equal Employment Opportunity Commission, which can take months. They then have 90 days to file the complaint, compared to a three-year statute of limitations for state court. The filing fee is twice as expensive, and damages are capped at $300,000; there's no such cap at the state level. On her firm's website, Noble has published a pair of blog posts that outline the differences.
Those would be strong incentives for anyone not to sue. Now imagine that you've just lost your job.
But that's OK—there's that Human Relations Commission option at the state level, right? The problem is that the commission has no real enforcement authority. It mainly handles housing discrimination complaints and can only work to mutually resolve them. The commission can't force anyone to do anything. Its own existence is perilous. Last year, the General Assembly did away with its recurring appropriation in the state budget, funding it only for 2015-16.
North Carolina, as an "employment-at-will" state—basically, private employers can fire anyone for any reason—has always occupied the business-friendly end of the employee rights spectrum. But since the mid-1980s, there's been an exception in common law practice: claims in state court based on wrongful discharge in violation of public policy. Employers can't fire you, for instance, for refusing to break the law for them. (The principle stems from an N.C. Court of Appeals ruling in 1985, from a case in which a nurse testified truthfully in a wrongful-death suit against Duke University Medical Center and was later fired.) Now, under HB2, even that exception is gone.
"We now join Mississippi as the only two states in the union which do not offer our citizens state law protection against the most basic forms of discrimination in private workplaces," Noble wrote on her firm's blog. "Being considered a state that does not value principles of equal opportunity for its citizens does not help our businesses in the recruitment or retention of a highly skilled workforce." She said she doesn't know yet how the new law will affect her own business. Lawmakers haven't explained the reasoning behind the provision, but it runs on the same thinking that allows businesses across the state to discriminate against LGBT people for any reason, or no reason at all, without even having to cite a religious belief: the idea that any government regulation of business is inherently bad. The General Assembly has been operating on that principle for a few years now.