The Importance of Being Dan Ramirez
It's time for members of Charlotte's Latino community to take their places on ballots, boards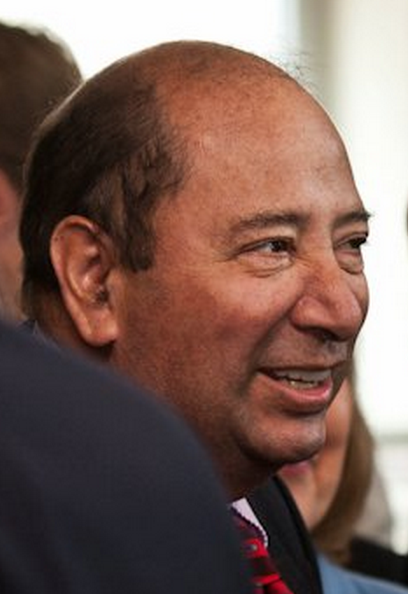 Dan Ramirez, the former Mecklenburg County commissioner who died Sunday, was as self-made a man as you'll ever find, someone who hacked his own path through life.
Raised poor in Bogotá, Colombia, he immigrated to the United States in 1970 with a wife, child and $79—and ended up founding his own successful GIS firm in Charlotte.
Elected to the Board of Commissioners in 2002 and re-elected in '06, Ramirez was a staunch conservative—but in the original sense of the term, someone who merely thought the board should tend carefully to taxpayer dollars. He didn't beat his chest about it, and he never sought higher office.
And he was, uniquely, Latino. More than one obituary this morning referred to Ramirez as the first Latino elected official in Charlotte. As far as I can tell—and someone please correct me if I'm wrong—he's the only one, ever, at least on the county board, City Council, school board or in the legislative delegation.
That's an odd thing, considering that the Latino population in the state has more than doubled since 2000. But once they're here, as in other communities, language and cultural barriers and reflexive distrust of institutions tend to keep Latino communities from assimilating. Prejudice among some of the natives doesn't help, either. So far too many Latino immigrants move here physically but stay in social and cultural isolation.
The disconnect shows at election time. In 2012, Democracy North Carolina published "A Snapshot of Latino Voters in North Carolina," which showed that Latinos made up almost nine percent of the state's population (13 percent of Mecklenburg County's) but only two percent of its registered voters. Of course, the absence of people like them on the ballot might be part of the reason why.
There's a significant voting bloc—and a fascinating, culturally rich segment of our local and state populations—that simply isn't represented enough on the public bodies that make the decisions in Charlotte-Mecklenburg. Changing that would be a fine tribute to Dan Ramirez's memory.