'The Law Is Going To Kick the Democrats In the Butt.'
In Buncombe County: a man, a mouth, a moment of truth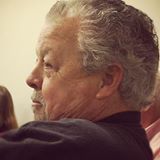 In case you missed it last night, here's a segment that The Daily Show with Jon Stewart did on new voter ID laws, focusing heavily on one state, and one county in that state, and one guy in that county (video clip below).
Thank you, Don Yelton.
Republicans will be rushing today to distance themselves publicly from this fool, and they should. He's not a true representative of the Buncombe County GOP or of conservatism in North Carolina, they'll argue.
Except … he sort of is. He's the precinct chairman for the county GOP and a member of its Executive Committee. He ran for county commission in 2008 and lost but received near 43,000 votes, nearly 10 percent of votes cast in an election historically favorable to Democrats. He ran for N.C. Senate in 2010 and lost in the GOP primary — but again performed respectably. He has an AM radio show, of course.
Yelton is, in other words, the kind of guy who increasingly is either winning public office in North Carolina or heavily influencing those who do. Both parties have crazies. It's just that the Republicans' crazies have found a way to wield actual power.
I'll leave you with Mr. Yelton's trenchant and unedited observation, courtesy of his Facebook page, on the state of the country (the post is from 2011, but still). It's titled, "we are already a communist nation.":
The Republican Party has not learned a darn thing. Look who has jumped in the race. We will be so split and the Ron Paul supporters will run and hide when he does not win the nomination. We can't educate morons and most morons refuse to learn or be educated. Even the blind morons that voted for hope and change and got no real transparency or change and watch the man say we must all sacrifice and he spends millions flying to golf courses and joking about border security still blindly follow the person that wants to devalue the dollar. That even extends to Buncombe County NC with [Asheville City Councilman Cecil] Bothwell.
I strongly suggest that people that want to know read the communisty manifesto and see that we are already there with lose of private property rights, progressive income taxes, and centeralized education.
Speaks for itself, really.
UPDATE, 5:55 P.M.: He's out. Not that he sounds especially sorry.