The Light Factory Rolls Out the Red Carpet
Celebrate Oscar night with the local film crowd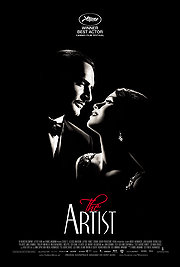 The Light Factory, in partnership with Mez and Epicentre theaters, will host an Oscar Night Viewing Party on Sunday, Feb. 26. That kind of event is pretty old school, but there's a new twist: a Tweet Off. It's a live broadcast of the Academy Awards — on the big screen! — accompanied by a live tweet.
During the telecast, The Light Factory's Director of Film, Linnea Beyer, will lead a discussion via Twitter using the handle #TLFoscarnight. Everyone's encouraged to join in and comment on the awards, the show, the snubs, fashion hits and misses … anything! Snarky comments are welcomed.
Doors open at 6 p.m., and the show begins at 7 p.m. Reserved, VIP tickets are $40; general admission tickets are $20. VIP guests get one cocktail and light apps from Mez. Purchase advance tickets at www.epicentretheaters.com or by calling 704-971-2400. To learn more, visit www.lightfactory.org.
My favorite movie of the year doesn't stand a chance of winning best picture, since it was robbed of the nomination it deserved. I'll be tweeting about how angry I am that Drive and its smokin' star, Ryan Gosling, were overlooked. In case you missed it, my top 10 flicks of 2011 are repeated here for your viewing pleasure.
Can't make it to the event? You can still join in the fun at #TLFoscarnight.