The Meaningless Battle for CLT
Might the city keep control of the airport after all?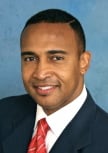 You cannot be serious.
Late Wednesday, legislators were crafting a deal to roll back the Charlotte Airport Authority and replace it with a majority city-appointed commission. Under the proposal, Charlotte would retain ownership of the airport, and former aviation director Jerry Orr would return to his old job.
About a dozen members of the Mecklenburg delegation, including Republican Rep. Ruth Samuelson, huddled Wednesday night in a small group outside the House meeting chamber to discuss the proposed deal.
House Speaker Thom Tillis, R-Mecklenburg, confirmed Wednesday night that the talks were occurring. But he said he didn't know if Charlotte leaders were in the loop.
According to a source with knowledge of the proposal, the compromise would create a commission to oversee the airport and supervise day-to-day operations.
What was this all about, then?
The Observer story provides a couple of clues. One is Mayor Pro Tem Patrick Cannon's memory of Pat McCrory's reaction to an attempt to create a separate Charlotte transit authority: He "went ballistic."
Second is the impression City Manager Ron Carlee took from his initial meetings with legislators over the airport: "What became really clear is that their only goal was to take the airport … The authority was their bottom line."
So the point of all this? Increasingly, it appears that it had little or nothing to do with efficient operation of CLT, or economic development, or expanding other communities' opportunities.
The legislature wanted to take CLT from Charlotte because it decided it could.
If it all snaps back to its previous state, and Jerry Orr is reinstated as airport director, we'll have seen a near-perfect illustration of anti-government governance as practiced by the giant box of rocks in Raleigh. Shakespeare had a term for it.
UPDATE (11 a.m.): Deal's off, apparently. But because "the city was not on board"?