The Mint's 61st Annual Room to Bloom
From a book signing with an international designer to an elegant evening outdoors, this fund-raiser is packed opportunities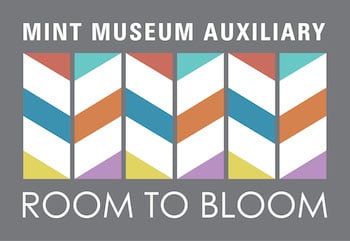 Next week, the Mint Museum Auxiliary brings internationally renowned designer Katie Ridder to Charlotte for its 61st annual Room to Bloom fund-raiser. The symposium on Wednesday night (April 23), where Ridder will share stories about her work, is already sold out.
But you can still interact with Ridder afterward at Circa Interiors & Antiques, where she'll sign copies of her book, Rooms. Ridder, who runs her own design firm in New York, has a knack for integrating antiques and modern pieces into her work. She recently introduced a wallpaper and fabric line, represented at Holland & Sherry showrooms across the United States and in London.
In addition to Ridder's visit, Room to Bloom concludes with Splendor in the Grass on Saturday night (April 26) from 7 p.m. to 11 p.m. Tickets are still available for this event and can be purchased here. The elegant, outdoor evening will take place in Eastover at the home of MC and Jeff Pilon. Don Duffy Architecture recently gave the home a classically inspired renovation. The night offers a selection of cocktails, a Southern supper, and live music by the Blue Dogs.