The New Spots From Our 2023 Best Restaurants List
These places debuted over the past year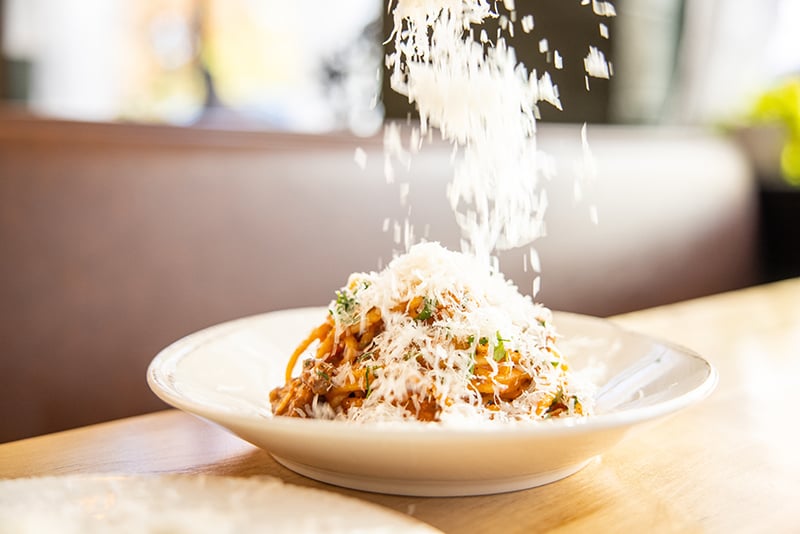 Ever Andalo
3116 N. Davidson St.
704-910-6543, everandalo.com
Ever Andalo feels like a neighborhood trattoria and moves at the pace of one. The Focaccia comes with a flight of three olive oils and a tasting guide that describes each one—but the pasta, made in-house, steals the show.
---
Yunta
2201 South Blvd., Ste. 130
980-495-2253, yuntanikkei.com
The team behind Viva Chicken merges Peruvian and Japanese cuisines in a sleek, upscale atmosphere. Don't leave without trying the Parmesano Maki, a sushi roll with Japanese fried shrimp, scallops, avocado, lime, and Nikkei butter, topped with shaved Parmesan.
---
El Toro Bruto
332 W. Bland St.
704-728-8822, eltorobruto.com
Los Angeles native Hector González-Mora consistently sold out of 500-plus breakfast tacos in less than an hour at his former pop-up, Chilito. Now you can get your fix at El Toro Bruto, his counter-service booth, inside Resident Culture South End, which serves all-day tacos, quesadillas, and platters of loaded nachos.
---
Omakase Experience
2907 Providence Road, Ste. 101
704-754-4315, omakaseclt.com
Omakase means "trust the chef," so bring an adventurous palate to this 16-course meal. Executive Chef Robin Anthony procures more than 90% of his fish through a market in Tokyo, and the meal starts with lighter fish and gets oilier with each course—similar to a sommelier's progression from whites to full-bodied reds during a wine dinner. The $300-per-person price tag might sound excessive, but when you see the ingredients, knife skills, and precision that go into plating this meal, it all makes sense.