The Pawleys Island Festival of Music & Art Returns Oct. 7-23
Escape to South Carolina's Hammock Coast for 16 days of live music, The Pawleys Island Wine & Food Gala and more.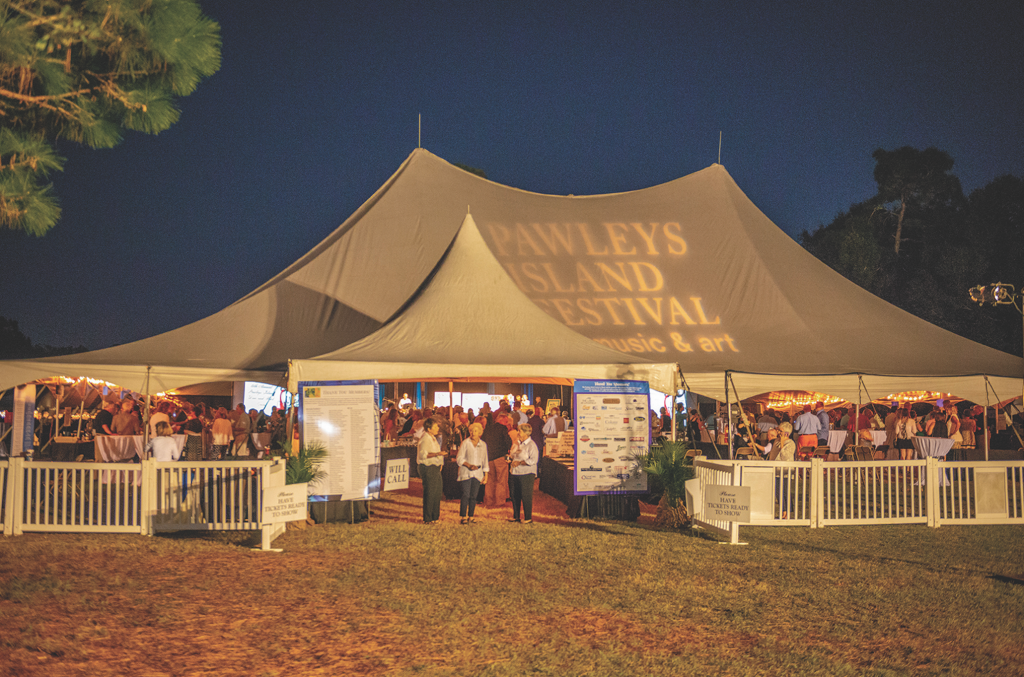 East Coast Travelers and lovers of live music are already purchasing tickets and making accommodation reservations as they look forward to the return of the Pawleys Island Festival of Music & Art (PIFMA) this fall. One of the most popular events along South Carolina's Hammock Coast, the 16-day festival will run from October 7-23, 2021 and feature a full concert lineup.
Highlights of the scheduled events:
Thursday, Oct. 7: The festival kicks off with the The Pawleys Island Wine and Food Gala. Sample over 70 wines from around the world, plus delicious hors d'oeuvres prepared by eight of the area's best chefs.
All performances begin at 7pm at the Reserve Golf Club in Pawleys Island.
Friday, Oct. 8 & Saturday, Oct. 9: It's Orlando Transit Authority, A Chicago Tribute followed by the incredible Miracles performing your favorite Motown favorites.
Wednesday, Oct. 13 & Thursday, Oct. 14: The Lao Tizer Band featuring Eric Marienthal makes their debut performance, followed by Black Market Trust, one of the best vocal jazz bands around.
Friday, Oct. 15 & Saturday, Oct. 16: The award-winning disco sounds of Tavares as well as a 70's & 80's favorite Atlanta Rhythm Section will be rocking the performance tent.
Thursday, Oct. 21 & Friday, Oct. 22: America's Got Talent winner, The Texas Tenors perform your favorite hits, followed by the Best of the Eagles, one of the best tribute bands performing all the Eagles greatest hits.
Saturday, Oct. 23: And your weekend gets even better listening to the greatest Motown tunes in history, Destination Motown featuring the Soul Cruisers at the annual tabled event will be fun for all.
Adventure and relaxation blend together in perfect harmony, like the flowing and ebbing of waves on SC's Hammock Coast. South Carolina is Just Right!
For more info or a complete list of festival events, visit www.pawleysmusic.com.