The Potential for Fraud In N.C. Charter Schools
N.C. Senate considers cloaking info about charters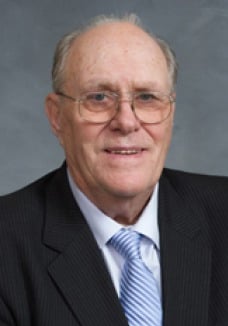 Nowhere in the country is the rush toward charter schools taking hold more than in my hometown of New Orleans, which is set to begin the 2014-15 school year with an unprecedented all-charter school system—or, as it's called in the PBS video below, "a system of schools."
It's hard to make the case against scrapping the old, pre-Hurricane Katrina Orleans Parish school district and replacing it with … something, anything. The public schools were world-class bad—woefully underfunded, crime-ridden, often structurally deficient—which gave local and state officials and charter operators a perfect opportunity to shock-doctrine their way to an all-charter system.
How well is it working? That seems to be up for debate. It's better than it was; anything would be. That's also not saying much.
More important, charter operators and the public officials who champion their cause are beginning to demand an extraordinary cake-and-consumption deal from the communities whose children they're charged with educating: Take public money and reject public oversight. In New Orleans, as the Hechinger Report's Sarah Carr points out in the interview, "the principals really do have pretty unprecedented autonomy to hire and fire and set their own curriculum and their own calendar."
Of course they do. Charter schools operate on a business model, as if each school were an individual franchise and each principal its owner/president/CEO. That'd be fine if these schools were truly private. But they're funded with taxpayer dollars.
I bring up the New Orleans charter experience because it's apparent that North Carolina is headed the same way—and state lawmakers last week floated an idea that ought to make North Carolinians blanch at a profit-driven overhaul of the state's public schools (from Ann Helms at the Observer):
The future of public access to information about charter schools became murkier this week with a Senate education committee proposal.
The committee is considering stripping a bill of requirements that the schools comply with open meeting and public records laws …
A bill introduced last month, which focuses mainly on an appeals process for applicants rejected by a screening panel, specified that charter schools face the same disclosure requirements and privacy protections as traditional public schools. It was sponsored by Sens. Jerry Tillman, R-Randolph, and Bill Cook, R-Beaufort.
However, a substitute version was introduced Wednesday in the Senate education committee, which Tillman chairs. The substitute would "remove the provision that the charter school and its board of directors are subject to the public records and open meetings laws," according to a document distributed at the meeting.
Tillman did not respond to requests for comment Wednesday and Thursday.
It's pretty simple, really: An institution that uses public money needs to be subject to public scrutiny. If you doubt the potential for fraud and abuse in an un(der)regulated system of charter schools, take a look at this report published last month by a pair of national education nonprofits that details more than $100 million in taxpayer money misspent by charter operators. Included in the misdeeds and misdoers are the ex-CEO of a charter in Pennsylvania who made a down payment on his house on the public dime; a couple in Minnesota who used their windfall to take a Caribbean cruise; and another charter ex-CEO who directed taxpayer dollars into the g-strings of strippers.
"Where there is little oversight, and lots of public dollars available, there are incentives for ethically challenged charter operators to charge for services that were never provided," the report says. That's an understatement. The best hedge against that kind of fraud is third-party oversight and public disclosure of the kind good public school systems have always welcomed.