The 'Republican Civil War'
The NYT does the Senate race; William Barber; voter fraud charges melt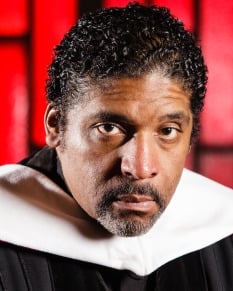 Quick hits:
If you missed it Sunday, The New York Times explored the U.S. Senate race in North Carolina and its revelation of the competing strains of Republicanism in the GOP primary. It's nothing we haven't heard before, but it's a good summary of the primary and why it matters.
Calling the tension among Thom Tillis, Greg Brannon, and Mark Harris a small-scale enactment of a Republican "civil war," as the Carrboro blogger Thomas Mills does in the story, strikes me as a stretch. The real contest is to see far right they can push the parameters of the debate in November. They'll rally around the winner (probably Tillis) come November.
My colleague Lisa Rab had herself a story published in Mother Jones today about the Rev. William Barber II, the president of the North Carolina NAACP and the architect of the Moral Monday protests. The most interesting part of the story to me was Barber's long-term vision of social change:
Barber says his emphasis on morality is inspired by his predecessors in the civil rights movement. "They first had to win the moral high ground, and they had to capture the attention and consciousness of the nation," he explains. "When those two things came together, it gave space for people like Lyndon Baines Johnson, who was a segregationist, to step out of his normal pattern of politics into a new way." Barber says that Moral Mondays' broad appeal is reflected in state Republicans' sagging popularity: A February poll found that just 36 percent of North Carolina voters approved of Gov. Pat McCrory's job performance; 28 percent approved of the General Assembly's.
It's easy sometimes to forget that symbolic politics can be practical, too; it's not just a matter of winning elections. It's about changing the atmosphere in which those elections are held.
The Jewish community center shooter cut his teeth in North Carolina, according to WRAL-TV—and, as Triad City Beat reports, was even involved in the notorious 1979 Greensboro Massacre in which five activists were killed.
The Institute for Southern Studies has been doing some superb work chipping away at GOP officials' and conservative media outlets' highly dubious allegations of documented voter fraud a couple of weeks ago.
The State Board of Elections' executive director, Kim Westbrook Strach, appeared before the legislative Elections Oversight committee April 2 to review the results of an "Interstate Crosscheck." The Kansas Secretary of State's office runs the program, which compares the voter records of 28 states.
Strach delivered some preliminary results of the crosscheck. They're intriguing but hardly conclusive. Some legislative Republicans treated it like a gun smoking next to a bloody knife next to a still-warm corpse. This is turning out to be wishful thinking, as the Institute explains in a pair of informative posts to its Facing South site.
More uniform and modern procedures for voting would be welcome, sure. But I suspect—just a guess here—that's not what the crosscheck was intended to reveal.