The Revisit: What to Eat Right Now at Haymaker in Uptown
The 'Southern-leaning' restaurant opened in 2018 and is a regular on our '50 Best' list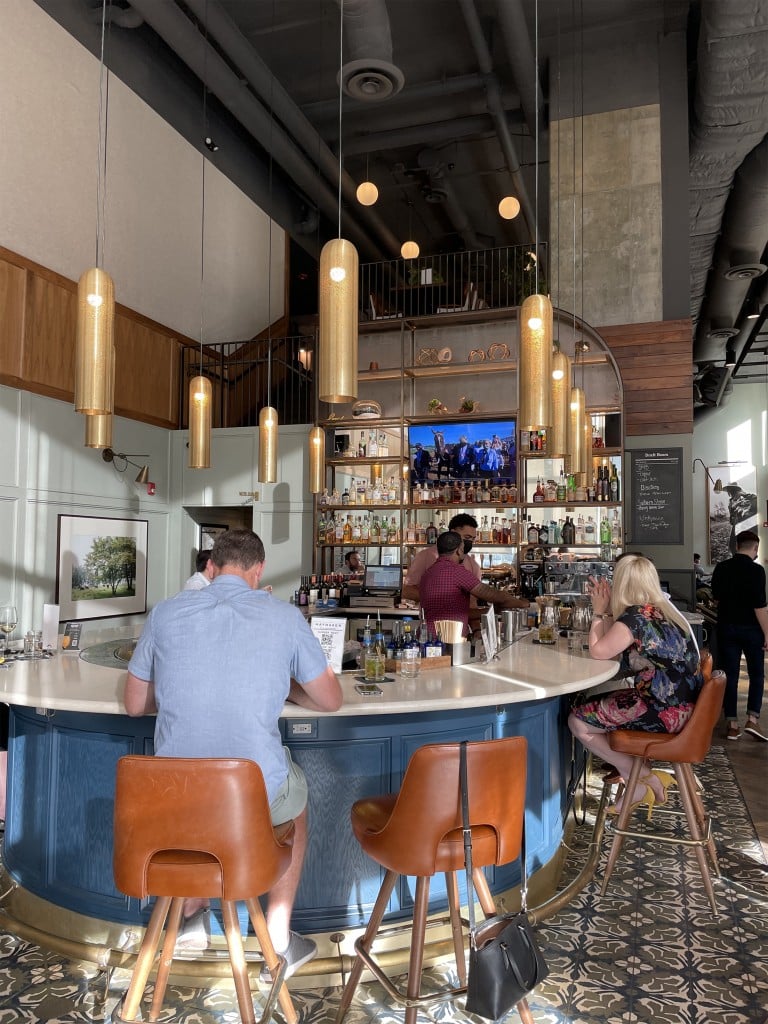 WE BELIEVE continued excellence should be recognized. That's why we've created a new monthly web series: "The Revisit" checks in with staples on our "50 Best Restaurants in Charlotte" list. How has the spot evolved since it first opened? And what should you eat there right now? Those answers for uptown's Haymaker (225 S. Poplar St.) below:

Haymaker opened near Romare Bearden Park three years ago. In our first review of the two-level restaurant, Adam Rhew wrote that Chef William Dissen's menu "portrays the type of ingredient-driven cuisine that defines my experience as a North Carolinian: from a farm, rather than a fryer." Dissen is a trusted name in the state, as owner/chef at The Market Place in Asheville and Billy D's Fried Chicken in Asheboro. (Major bonus points for this writer: He's also a fellow West Virginia native and WVU grad.)

Having visited in the past, I agree with the past highlights of Adam's review: the pork belly, Shrimp a la Plancha, and the still-available Haymaker Punch cocktail. As for what you should eat there right now, some suggestions via our gallery below.
THE CAMERA ROLL:
It should also be noted that Billy D's Fried Chicken Sandwich appears on our roundup of the city's best fried chicken sandwich. And after a couple visits, the burger feature above joins another popular list.

In 2021, Haymaker maintains its stated mission: "Heirloom ingredients, preservation, and sustainable meats and seafood lead the way to crafting our menus." It's at the top of uptown spots ideal for date nights—with an Instagram-worthy bar and centralized location—and even for the initiated, worth a revisit.