The Roots of Charlotte's Budget Bomb
Why the city's sudden budget crisis is a county and state mess Charlotte will have to pay for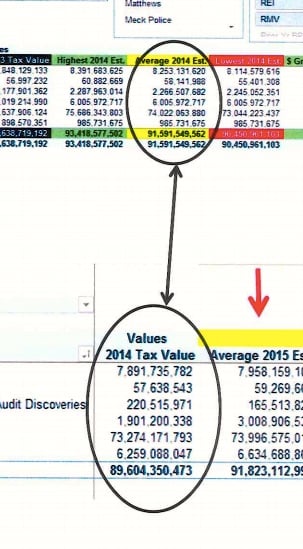 I'm trying to come up with a way to characterize the news about Charlotte's unexpected budget problems with something other than a variation of, "Lord, what a mess," but … Lord, what a mess.
It's galling enough for the nation's 16th-largest city, one of the fastest-growing in the country and seemingly riding high on a recovering economy, to face a financial problem straight out of 2009. But here it is, and Charlotte's in the infuriating position of having to cut services, delay projects, and possibly lay off employees because Mecklenburg County screwed up its own inventory and the state of North Carolina seems intent on kicking its cities in the face.
It's a crisis built on two legs with a third under construction. None is the city's fault:
1. The county, reworking its botched 2011 property revaluation, having underestimated the value of property in Mecklenburg County. The initial estimate: $91.6 billion. The actual figure, which the city learned only this month: $89.6 billion. That means a projected loss for the city of of $9 million this fiscal year, $14 million next year.
2. An $18.1 million loss from the state's elimination of the Business Privilege License Tax, which the General Assembly passed last year as part of its inspired job-creating tax reform program. That left cities and towns across the state short $62 million in expected revenue. Gov. McCrory and legislative leaders promised they'd find replacement revenue. To date, they haven't.
3. An N.C. Senate proposal to shift millions in sales tax revenue from cities and towns to rural areas, which would cost Mecklenburg County and its cities and towns an estimated $35 million.
There's not much to do about the first except shake your fist at the blankety-blank county. But the last two are deliberate screwings of cities and towns, which tend to vote Democratic, by a Republican-dominated legislature. They would deny it to the heavens, certainly, but, really, who do they think they're fooling? Is there any other rational explanation for the legislature sticking its hands into the way Wake County elects its Board of Commissioners?
Regardless of what kind of pain Charlotte residents will have to face from this—service cuts, tax and fee hikes, or some combination—I hope voters consider not just the dimensions of the mess but its causes. I'm afraid there'll be more of this to come as long as the elected officials in Raleigh stay elected officials in Raleigh.