The Shop that Comes to You: CAPELLA Makes Shopping Easy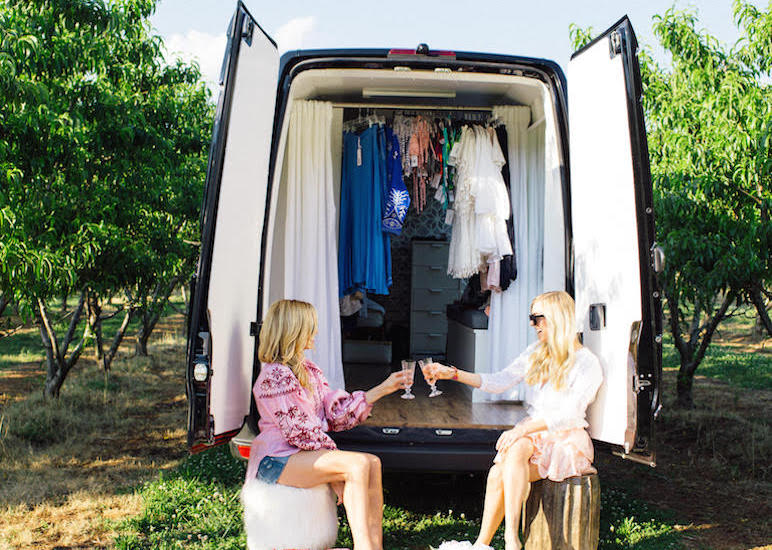 An up-fitted Mercedes-Benz Sprinter van parked in front of the Hilliard Studio Method location on Fenton Place was my first introduction to CAPELLA, a local online shop and mobile store.
Founded by Trish Mears, CAPELLA's online shop features accessories, shoes, beachwear and fashions for every occasion at various price points. If needed, Mears will bring her mobile shop (the van) to busy Charlotte fashionistas who want to try on items or see things in person.
"Originally I wanted to remodel an Airstream," says Mears via email. "I wanted to get an old jeep and pull this airstream around the country, doing pop-ups. My awesome husband, Casey, reminded me of how complicated it can be to reverse a trailer."
After realizing that he had a point, Mears and her husband brainstormed that a Sprinter van may be the better way to go. CAPELLA launched in September 2015 and the van made its debut in February 2016 at the Hilliard Studio Method location.
"I discovered the name Capella while in Mexico where Casey and I were married years ago," says Mears. "I looked up the meaning and Capella is one of the brightest stars in the sky. To me, the CAPELLA girl believes in shining bright, sharing the light, and empowering every mama, sister, and friend to be the most confident beautiful version of herself."
Mears, her husband, Charlotte photographer Ariana Clare, and other friends and contacts have helped shape the CAPELLA concept and brand.
"I'm very fortunate to have these hardworking, inspiring people in my life," says Mears. "That is truly the best part… doing what you love with the right people."
Interested in shopping with CAPELLA? You can purchase items online, by booking personal style appointments, or by visiting the van at pop-up events.