The 'Social Welfare Group' That Spent Millions for Thom Tillis
Watchdog groups to IRS: New state GOP director broke your rules during Senate race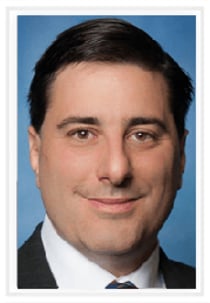 The N.C. Republican Party recently hired Dallas Woodhouse, a longtime GOP operative, as its executive director. You might remember Woodhouse as half of the state's most celebrated political sibling rivalry; his older brother, Brad, heads up a liberal advocacy group and Democratic Super PAC. You also might remember Dallas Woodhouse for his sloshed, live-on-camera Election Day victory lap last year (clip below), when he and his cohorts celebrated Thom Tillis' win in the U.S. Senate race at the Omni in Charlotte.
Woodhouse, as he freely admitted in the TV interview, played an important role in the victory. In March 2014, he formed a 501(c)(4) nonprofit group called Carolina Rising, nominally "to engage North Carolinians on free market, education and government reform policies that will guarantee a better North Carolina for future generations." Its real purpose, obvious from minute one, was to raise money for the Tillis campaign. Mission accomplished; y'all want to do a shot?
Carolina Rising's façade might have been a bit too transparent. The Washington-based Center for Responsive Politics published a long report yesterday on its Open Secrets blog, which covers the effects of money in politics, that details how singular Carolina Rising's purpose was, and how it appears to have broken federal rules that govern nonprofits:
A social welfare group called Carolina Rising spent 97 percent of the money it raised in the 2014 midterm elections — nearly $5 million — running ads that helped Sen. Thom Tillis (R­-N.C.) defeat the incumbent Democrat that cycle.
The group, formed by political operative Dallas Woodhouse in late March 2014, did virtually nothing else. Its first tax filing, obtained by the Center for Responsive Politics, shows that the organization raised nearly $4.9 million in its first year — $4.8 million of it from a single donor; nearly all of that went out the door to a prominent political media firm in Virginia for ads mentioning Tillis, while the rest was spent on payments to an LLC started by Woodhouse only months earlier.
The stark set of facts raises questions not only about whether the group spent the majority of its funds on political activity — verboten for nonprofits claiming 501(c)(4) status under the tax code — but about whether Carolina Rising was devoted to helping a single individual. That would violate an IRS rule barring social welfare organizations from benefiting one person — the so-called "private benefit" prohibition.
The report misstates one important detail—its revelations don't raise questions. They answer them. There's never been any question about Carolina Rising and a host of other 501(c)(4)s around the country violating the IRS rule. The only real question is whether the agency will punish any of them.
Another government watchdog group, Citizens for Responsibility and Ethics in Washington, filed complaints yesterday with the IRS. The complaints allege that Carolina Rising—and another nonprofit that has spent more than $8 million to support Republican U.S. Sen. Marco Rubio's presidential campaign—violated the IRS rule that requires 501(c)(4) nonprofits, as "social welfare" organizations, to devote more than half of their activity to social welfare. Raising millions for political candidates is not social welfare work. Raising millions for one political candidate is nowhere near social welfare work. It's direct political advocacy.
The U.S. Supreme Court enabled all of this with its Citizens United ruling in 2010, which cleared away the last pesky berms that contained the free flow of money into campaigns. All anyone like Dallas Woodhouse has to do, when questioned, is insist publicly that the yellow fluid running down our legs is the rain we've been praying for.
Last year, Carolina Rising ran TV ads that highlighted a veteran teacher's praise for Gov. Pat McCrory (who wasn't running) and Tillis (who was). When a reporter asked about it, Woodhouse had his response queued up and ready to go. "These are educational ads, and they are meant to inform the public," he said. "You run them at this time because this is the time people are most focused on the issues."