The Story Behind… Dressler's Cheesecake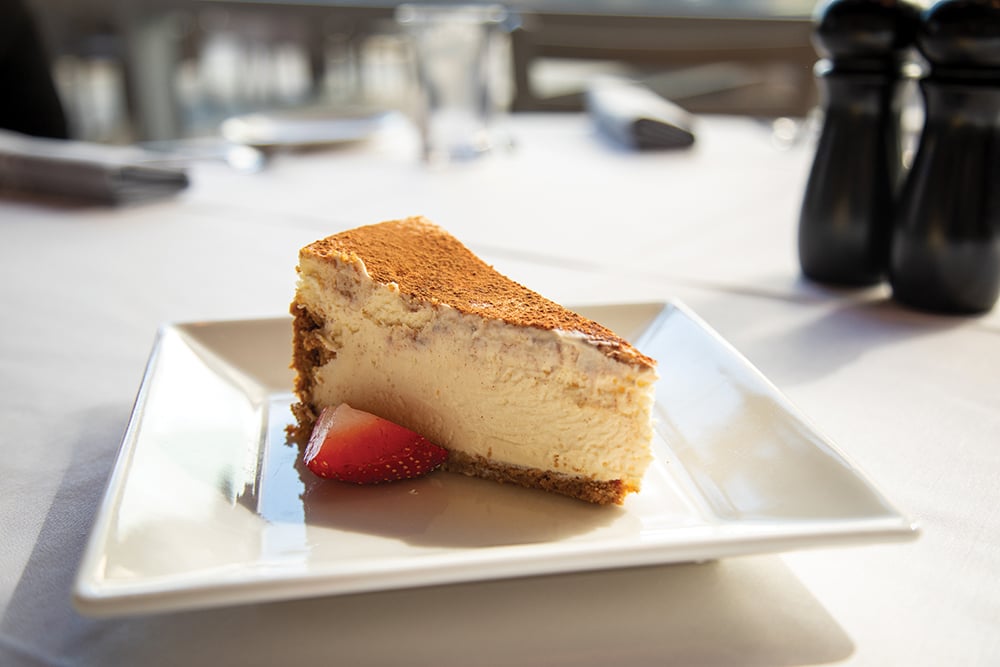 Jon Dressler opened his first restaurant in Birkdale Village in Huntersville in September 2003. His mom, Joan, offered to make her cheesecake for a weekend feature. She used her grandmother's recipe, which she'd perfected in the Bronx in the early 1900s. Joan made eight cheesecakes that sold out in two nights, and Jon made it a regular menu item after he fielded requests from nearly 200 customers to make more.
In those days, Joan would make eight to 10 cakes, one at a time, every week. But each time Jon added a new restaurant to his Rare Roots Hospitality Group portfolio, the cheesecake anchored the dessert menu. Now Joan has a bakery team that makes 50 original cheesecakes each week, plus 30 of the week's special. Depending on the season, customers can order the famous Dressler cheesecake in Oreo, chocolate, peanut butter chocolate chip, and pumpkin.