The Talented Mr. Avett
Turns out, musician Scott Avett is a visual artist, too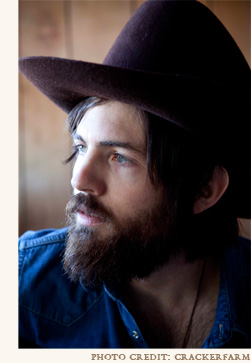 Concord native Scott Avett is well known for being an award-winning musician and member of The Avett Brothers. But he's also an accomplished visual artist. On Feb 25 — for one day only — his striking figurative paintings will be on display in Charlotte.
Religious archetypes are common in Avett's art. "He is a truth-seeker who uses various media — illustration, printmaking, painting, sculpture, songwriting, recording, and performing — to tell his stories," reads the website about his event. His work has appeared at galleries in New York, Raleigh, and Salisbury. See his paintings at www.scottavett.com.
"Your life is like a blank canvas, or a lump of clay. It can remain that way through luxury and idleness. Or it can be shaped and formed through goodness and change, until you arrive at the masterpiece that is your life." ~ Scott Avett
The art exhibition is sponsored by the nonprofit Education Center based in Charlotte. The group creates resources and opportunities for people of all faith backgrounds who seek spiritual growth and enrichment.
Everyone's invited to the public exhibition of Avett's artwork on Saturday, Feb 25, from 10 a.m. – 4 p.m. at 532 Governor Morrison St. at the Morrison (better known, perhaps as the shopping center where EarthFare is) in the SouthPark area. Admission is free. Learn more.