The Time, and Case, For Body Cameras
A clear record of events may have kept Ferguson from exploding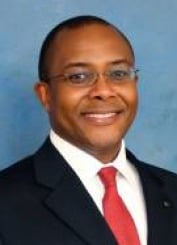 Within the Michael Brown family's reaction to the non-indictment of Darren Wilson was a specific suggestion: "Join with us in our campaign to ensure that every police officer working the streets in this country wears a body camera." What's keeping that from happening is mostly a simple matter of law enforcement agencies wanting to.
Body cameras cost about $300 apiece. The U.S. Justice Department, in a report on them this year, referred to police departments' use of the cameras as "undoubtedly a growing trend" but noted that a low percentage of departments actually use them—a quarter of the agencies that even bothered to respond to the feds' survey request (about half of 500 departments).
Charlotte-Mecklenburg police use body cameras, but they're hardly standard issue. The City Council this year allowed CMPD to use asset forfeiture funds to buy about 160 cameras, not even enough for 10 percent of the department's roster of sworn officers. Council members, including Mayor Pro Tem Michael Barnes, have urged the city to find enough money to outfit the entire department with the cameras. That many cameras would cost something like $600,000 for a department with a budget of $213 million—not exactly a budget-breaker. Barnes has the right idea. There's no reason why CMPD shouldn't acquire the cameras and adopt strong policies that mandate their continuous use.
The benefits are obvious. The cameras record interactions between police and members of the public. They're more detailed and revelatory than dashboard cameras. The cameras can help protect members of the public from police brutality and police officers from false accusations of the same.
Common sense dictates it, and research is proving it: The most extensive study to date on the use of body cameras—from Rialto, Calif., a city of about 100,000, over 12 months in 2012 and 2013—showed a 60 percent drop in officer use-of-force incidents and an 88 percent drop in the number of citizen complaints from the year before. "Whether the reduced number of complaints was because of the officers behaving better or the citizens behaving better—well, it was probably a little bit of both," said Police Chief William Farrar, who oversaw the study. It hardly matters. Those results would be welcome regardless.
As it happens, body cameras played a huge role in another case involving a cop shooting an unarmed man, this one in Salt Lake City on Aug. 11, two days after Wilson shot Brown in Ferguson. Officer Bron Cruz responded to a report of a possibly armed man at a 7-Eleven and saw three young men walking out into the parking lot. Two of them obeyed Cruz's order to stop and put their hands in the air. The third, 20-year-old Dillon Taylor, did not. Facing Cruz and walking backwards, Taylor lifted his shirt and took his hands from his waistband. Cruz shot him twice.
Conservative media, particularly the Washington Times, pointed to the Utah shooting as an example of media reverse racism, arguing that national media largely ignored it because the victim was white and the police officer a minority. The argument overlooks another critical difference—the existence of an impartial, unimpeachable account of precisely what happened between cop and victim. Taylor's family objected to the District Attorney's finding that Cruz was justified, as you'd expect.
But the video shows that Taylor was facing Cruz and ignored the officer's order to get his hands out of his waistband. It also shows that Cruz immediately provided first aid to Taylor and asked, almost plaintively, "What the hell were you reaching for, man?" That's a gesture of basic humanity denied to Michael Brown, whose body lay in the street for four hours.
You can make a good case that Cruz's shooting of Taylor is no more legally or morally defensible than Wilson's shooting of Brown. But the body camera footage in the Utah case prevented people on either side of the issue from filling a huge void—one left by the absence of definitive evidence—with whatever they wanted to believe.
If you're inclined to take at face value the grand jury testimony of Wilson, an officer with every incentive to paint himself in the best possible light, the protests that followed were pure stupidity and destruction. If you think Brown was a guileless innocent who did nothing more than put his hands in the air, rather than at least try to assault Wilson in his car, the grand jury decision was a declaration of war. A clear record of what happened would have given everyone a needed dose of reality.