The Trouble With Clay Aiken
The ex-American Idol star needs to decide if he wants credibility or just celebrity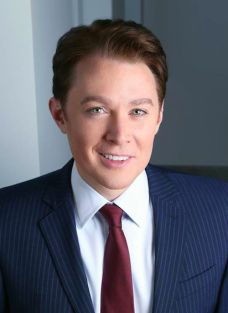 Clay Aiken is an infuriating contradiction, a young man with intelligence and charisma who can't seem to decide whether he wants to employ those gifts to win him credibility or enhance his celebrity.
Despite his loss to U.S. Rep. Renee Ellmers in the Second Congressional District race last year, Aiken has the latter down pat. At his best, he's strong on the former as well, making the case for progressive government in North Carolina as well as anyone. He's said he may run again, and he might be able to win next time around if he can restrain himself from doing or saying seemingly anything to please whatever crowd he's performing for.
Aiken caught deserved heat in the fall for not embracing President Obama, saying he didn't need the president to help campaign for him. He was wrong, obviously, but I get the tactical benefit of placing some distance between yourself and the party leader, if only to demonstrate your independence. But Aiken could have done that—leveling honest criticism of the Administration on such matters as mismanagement of the Veterans Administration—without appearing to cut himself off from Obama completely, which left him swinging in the wind.
Then you have Aiken's odd decision to OK an entire online series, The Runner-Up, on Esquire Network, a choice that keeps him in the public eye but lets viewers peek through the microscope at a failed campaign, not the smartest choice for a guy who now has famously come in second, twice, with America watching.
More, it set up the victorious Ellmers with the perfect rejoinder, delivered via spokeswoman this week, to Aiken's latest misstep. "Mr. Aiken's crude language and disrespectful demeanor towards the Congresswoman has proven to the American people why he is a runner-up." Blair Ellis was referring, I imagine with a satisfied too-easy chuckle, to Aiken's appearance on Howard Stern's SiriusXM radio show Monday, during which Aiken referred to his opponent as a "bitch," an "idiot," and—cover your ears—"a condescending old snatch."
Ugh. You can easily criticize Ellmers on substance, and well, as Aiken did repeatedly during the campaign (see below), without diving into the gutter. But hey, he was on Stern, and when in Rome, right? But it's hard to imagine how Aiken thought his tasteless name-calling might help him in any arena other than Stern's studio, and he's certainly paid for his indiscretion this week.
Aiken is young. He's learning, I hope. He can recover. But he can run again as a candidate worth taking seriously only if he demonstrates that he takes it seriously, too. You can be a pop star or a statesman, but not both simultaneously, and it's time for Aiken to decide.