The Ultimate Block Party, NoDa Summer Musicfest, Brew Stash Bash and More, June 11 to June 14
With summer comes block parties and yacht parties, and this weekend has both. Enjoy it out there, Charlotte!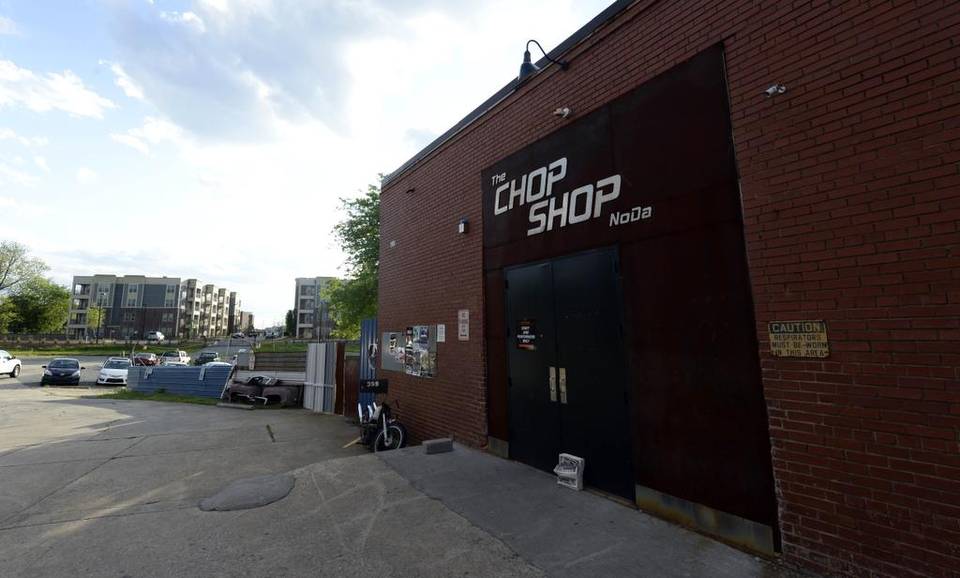 Not going to Bonnaroo? Never fear! Stick around in the Queen City this weekend for some summer social events, including a block party and a yacht party just to name a couple. See, y'all out there!
Thursday, June 11
Day of Discovery: The Ultimate Block Party
For the fourth year in a row, Renaissance Hotels hosts its annual Day of Discovery, and this year, it's putting on the block party to end all block parties. Featuring the food, music, beer and entertainment that make Charlotte, well, Charlotte, this block party isn't just for hotel guests. On hand tonight will be King of Pops, Olde Mecklenburg Brewery, Triple C, music by DJ Split Second Sound, a caricature artist, juggler, a photo booth and several local artists to name a few. The block party is from 6 p.m. until 8 p.m. at 5501 Carnegie Blvd.
An Evening of Believing Prom
This fundraiser to support local families with children with cancer or other serious illnesses will also introduce attendees to the 2015 mentor class. The evening features a silent auction, prizes and food. The party is at the Johnson Mansion, 1800 Queens Road W., from 6 p.m. until 9 p.m. Tickets are $20 in advance or $25 at the door. For more information, visit here.
Friday, June 12
NoDa Summer Musicfest
This three-day fest will leave you begging for more summer. Dozens of bands are scheduled to perform, and a weekend pass will only set you back $15. The music gets jamming starting Friday evening at 8 at the Chop Shop, 399 E. 35th St. Buy your tickets here, rock star.
Dinner Crawl ft. Brazilian Steakhouse
Awesome Random Adventures is at it again with its dinner crawl, but this time, the social group is featuring a Brazilian steakhouse in the evening. A $15 ticket buys you a whole lot tonight: appetizers and a $1 drink from Howl at the Moon, food at Charlotte's Brazilian steakhouse, Chima, more appetizers from Rooftop 210, dessert and a $5 game of bowling at Strike City. Registration starts at 6:30 p.m. at Howl at the Moon, 210 E. Trade St. Buy your ticket to the crawl here.
Whiskey and Cigars
The name pretty much says it all with this one. If you like whiskey and cigars, enjoy both your poisons tonight at Ruth's Chris Steakhouse. A whiskey distillery representative will be on hand sampling barrel-aged whiskey with access to the restaurant's private Halpern Room where you'll then go and smoke cigars on the patio. The drinking and smoking gets underway at 7:30 p.m. at 6000 Fairfield Road. Men get in for $45 and women get in for $25. Buy your tickets here.
Foam vs. Paint Party
This is kind of like a dueling piano bar night except instead of dueling pianos, you have foam vs. paint parties. Wear white and get ready to leave either covered in paint or wet with water. The doors open at 9 p.m. at BAR Charlotte, 300 N. College St., and there's free admission before 11 p.m. After that, admission is $20. RSVP here.
Saturday, June 13
Brew Stash Bash
Clear your schedule for this all-day bash. A special Brew Stash breakfast is served at 10 a.m. so you can run the Brew Stash Bash 6K race at 11:30 a.m. Concerts start at 1 p.m. and don't end until 8 p.m. with beer tasting going on during that time until 6 p.m. Breakfast buffet tickets are $15 and sampling cards, which are good for four beer samples from any local brewery on tap, cost $5. The bash is at the U.S. National Whitewater Center, 5000 Whitewater Center Parkway. Buy your tickets here.
Berewick Craft Beer Festival
This free event features complimentary beer samples from Natty Greene's, Catawba and others. The band The Breakfast Club will also perform today. Food trucks will also be on hand with food and desserts to munch on. The festival runs from 3 p.m. until 7 p.m. at the Berewick Manor House, 6625 Berewick Commons Parkway.
King Day Party
This event is billed as "the city's perfect blend of sexiest young professionals, great music and premium cocktails," so you pretty much should know what to expect if you go. DJ Bobby Drake provides the music today for your rooftop experience. The day party begins at 4 p.m. at Vault, 210 E. Trade St. Tickets are $15. Buy them here.
Caribbean Yacht Party
Ya, mon! It's time for a yacht party! Some of Charlotte's most well-known Latin DJs will be aboard providing music while you sip at the yacht's full bar as you sail around Lake Norman. Tickets are $35, and the event is limited to only 150 people, so snag your ticket quickly. The yacht party starts at 8 p.m. at King Point Morningstar Marina, 18020 Kings Point Drive in Cornelius. Buy your ticket here.
Sunday, June 14
Summer Pops
You know it's summer in Charlotte when the symphony goes to the park. This week, grab your blanket and ease your ears as the Charlotte Symphony plays the Tchaikovsky Spectacular. Gates open at 5 p.m., and the prelude begins at 7 p.m. with the show beginning at 8:15 p.m. The band goes on at 4400 Sharon Road. Tickets are $12 for adults and free for children.
Verify dates, times, prices, and other info at the web addresses listed for each event.
Be sure to bookmark www.charlottemagazine.com/Blogs/Dusk-Till-Dawn to stay plugged into Charlotte's nightlife and social scene. Click here to sign up to receive the weekly Dusk Till Dawn e-newsletter.
Want your event featured in Dusk Till Dawn? Follow me on Twitter @Jared_misner and let me know about your event, or send me an email at dusktilldawnblog@gmail.com.