The Ultimate Events and Parties Guide to AKA Boule 2014 in Charlotte (July 12-18)
10,000 ladies from Alpha Kappa Alpha Sorority are descending on the Queen City for their conference, and party promoters are rolling out the welcome mat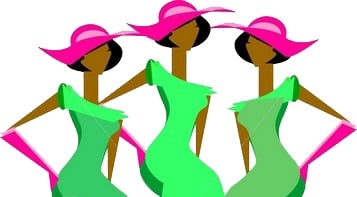 I've compiled a special list of more than 30 social events and parties that are scheduled to take place in anticipation of the AKA conference over the next week, with the bulk of them occurring this weekend and including several day parties on Saturday and Sunday.

Photo credit: Jon Strayhorn/Media Arts Collective
Most of the AKA-themed events are taking place at venues in Uptown.
Friday, July 11
Saturday, July 12
Day Parties
Night Parties
Sunday, July 13
Day Parties
Night Parties
Monday, July 14
Tuesday, July 15
Wednesday, July 16
Thursday, July 17
Friday, July 18
Be sure to bookmark www.charlottemagazine.com/Blogs/Dusk-Till-Dawn to stay plugged into Charlotte's nightlife and social scene. Click here to sign up to receive the weekly Dusk Till Dawn e-newsletter. Follow me on Twitter @HollidayInk; email me at jarvish@grownpeopletalking.com.