The Weekday Roundup (3/24/14): Question Bridge, Nicole Atkins, Preservation Hall Jazz Band, & Russell Peters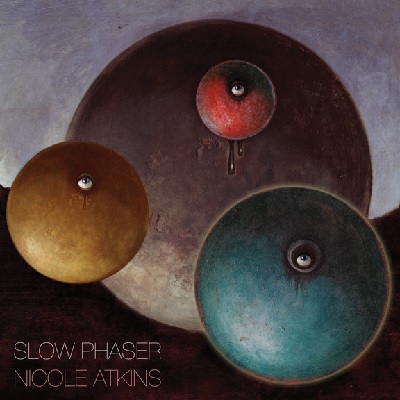 This week, check out Question Bridge: Black Males, an exhibit hosted by The Harvey B. Gantt Center for African-American Arts + Culture, for a rare opportunity. In this transmedia work, there's not only an insightful dialogue between art and viewer, but also between the subjects of the work.
Presented in multiple screens, the exhibit tears down any simplified definition of what it means to be an African-American male. Subjects, ranging from children to seniors, speak to one another about generational, educational, economic, and social divides. And attendees are lucky enough to view the conversation, played in a three-hour loop. The exhibit runs until June.
Singer-songwriter Nicole Atkins returns to a music scene she once called "home" Tuesday. Her Evening Muse performance, with opener Arc Isis, comes a little more than a month after her newest record, Slow Phaser.
On Wednesday, mix things up with some jazz at McGlohon Theater. Named after the legendary venue in New Orleans, Preservation Hall Jazz Band represents its home city through style and sound. This French Quarter institution has been touring since the 1960s.
Later this week, Russell Peters comes to Charlotte. Peters is a known brand—not only in the U.S., but across the world. His current world tour features the Canadian comedian tackling subjects ranging from everyday life to race relations. He'll be at the Comedy Zone from Thursday through Saturday.