The Weekday Roundup (6/2/14): Jack White, Patty Griffin, and Party in the Park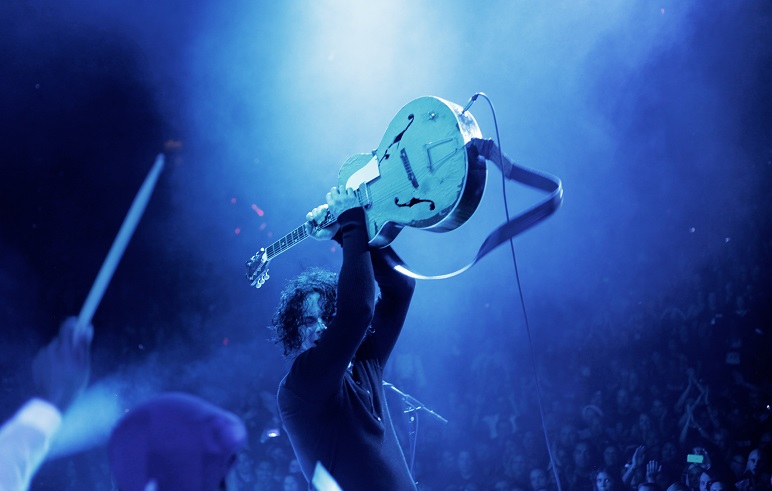 MONDAY
PATTY GRIFFIN
This Grammy-winning singer-songwriter is known for her originals, which have been covered by the likes of Emmylou Harris and the Dixie Chicks. However, she's always ventured into giving new life to vintage tunes, like the gospel record Downtown Church. Parker Millsap opens for Griffin.
TUESDAY
PARTY IN THE PARK
Moved from last week, Tuesday's Party in the Park is set to take place at Mint Museum Randolph. The free event (with a suggested $10 donation) benefits the Mint Annual Fund, with live music, food trucks, open exhibits, and a showing of How to Train Your Dragon at dusk. A cash bar will also be available.
WEDNESDAY
TOSCO HOUSE PARTY
This free-form, looser shindig invites you to play a tune with fellow Charlotteans. Don't forget to join in on the singalong, though. Tosco House Parties are a Charlotte tradition, dating back to days when the parties were in an actual private home. You can read more about Tosco and the history of these house parties in this December feature, written by Lisa Rab.
THURSDAY
JACK WHITE
Just before the release of his second record, Lazaretto, White makes a rare stop in Charlotte. The performance is saddled between dates in New York and New Orleans. His first solo effort, Blunderbuss, debuted at No. 1 on the Billboard 200, and it was nominated for a Grammy Awards in 2013 and 2014.