The Weekday Roundup (Aug. 26-29)
Events for those days between weekends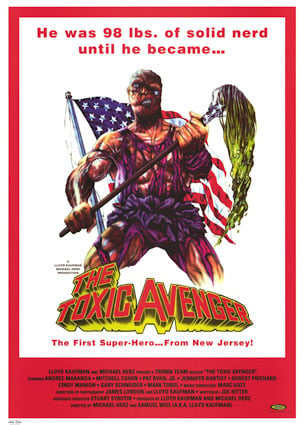 September approaches, but there's still plenty to squeeze out of August, fellow Charlotteans. And thankfully, you don't have to wait until the weekend. Let's take a look at a few items that deserve spots on your day planner. Click the bolded names to be taken to our calendar listing for additional information about each item.
Monday
Multiplicity, presented by the UNC Charlotte Department of Art & Art History and the Rowe Galleries, is a new exhibition that kicks off today. The showcase features the work of seven of the school's alumni, including Daniel Allegrucci, Austin Ballard, Leigh Brinkley, Lorraine Turi, Banks Wilson, and the team of Liliya Zalevskaya and David Scott Sackett. From photography and animation to mixed-media and website design, this exhibition shows the endless possibilities for careers born from the same classroom. See times in our calendar listing.
Another suggestion: Cult Movie Mondays continue at the Actor's Theatre with a free showing of The Toxic Avenger at 8 p.m. Don't forget: The popcorn's free, too.
Tuesday
Create CLT is a monthly gathering at UpStage with a goal to inspire. A call for artists to bring their work and friends, the event invites discussion over food and drinks, and it provides a venue for displays of any artistic output. Whether you want to meet like-minded individuals, take in performances or just need a place to dance, this could be your Tuesday destination. Doors open at 6:30 p.m., with a start time of 7:30 p.m. Admission is free.
Wednesday
You can go see a movie any day of the week. But it's a rare opportunity to experience cinema as it was in the days of Buster Keaton. St. John's Baptist Church is showing Keaton classic The Goat with accompaniment from pianist Ethan Uslan, a musician touted for his skills in ragtime and classic jazz. The film/performance begins at 7 p.m. and is free of charge. See Uslan play a ragtime rendition of "Fur Elise" below.
Thursday
Ten presentations, which include writer/speaker Tamela Rich and the experimental group Taproot Ensemble, mark Vol. 10 of Pecha Kucha Night Charlotte at NoDa's Chop Shop. The Pecha Kucha model, making its way from Tokyo to cities across the world, sees live displays made from 20 images shown for 20 seconds. Doors open at 7 p.m., with a ticket price of $10. The afterparty, featuring DJ That Guy Smitty, starts at 10 p.m.