The Weekday Roundup (Dec. 16-19): Chris Isaak, Nutcracker, and a holiday craft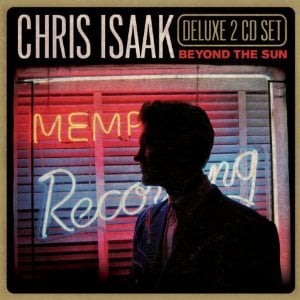 Between last-minute shopping and holiday planning, remember to have some fun this week these events.
Monday
CHRIS ISAAK
The Grammy nominee and sometime actor, responsible for the hits "Wicked Game" and "Somebody's Crying," brings his material and seasonal additions ahead of the holiday. $39.50-$84.50, 7:30 p.m. Knight Theater, 430 S. Tryon St.
Tuesday
HAND-CARVED HOLIDAY STAMP MAKING
With a workshop geared toward adults, Small Hands Big Art offers the chance to create your own holiday stamps. The craft can add a personal touch to gifts and cards for Christmas. $50 (includes all materials), 7 p.m. Small Hands Big Art, 8025 Ardrey Kell Rd., Suite 103.
Wednesday
THE MESSIAH
The Charlotte Symphony and the Oratorio Singers of Charlotte tackle the Handel masterpiece again, a staple of every holiday season. Scott Allen Jarrett conducts the performance. $19.50-$69.50, 7:30 p.m. Belk Theater, 130 N. Tryon St.
Thursday
NUTCRACKER
This production of another Christmastime staple is presented by North Carolina Dance Theatre. More than 100 performers are joined by the Charlotte Symphony to relate the tale of the Nutcracker Prince. $25-$95, times vary. Belk Theater, 130 N. Tryon St.