The Weekday Roundup (Dec. 2-5): Jim Breuer, Godspell, and the Magic of Christmas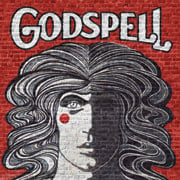 December has arrived. And though we're not seeing many snowflakes, there are plenty of holiday happenings. This week, check out some live comedy, two stage productions, and the magic of Christmas.
Monday
JIM BREUER
Breuer's Saturday Night Live stint and hazy-eyed role in Half Baked put him on the map as a comedic actor. But his stand-up act hasn't been ignored either: The New York native was named one of Comedy Central's 100 Greatest Stand-ups of All Time. His show offers stories from both sides of his career. $25, 8. p.m. Charlotte Comedy Zone, 900 NC Music Factory.
Tuesday
GODSPELL
Before Wicked and even Pippen, Stephen Schwartz gave the world Godspell, the smash-hit based off the Gospel of Matthew. This updated production features classic tunes like "Day By Day" and "Light of the World." Starting at $20, 7:30 p.m. Tuesday, Wednesday, and Thursday; 8 p.m. Friday, 2 p.m. and 8 p.m. Saturday; and 1:30 p.m. and 7 p.m. Sunday. Knight Theater, 430 S. Tryon St.
Wednesday
"WHEN I GROW UP… "
Regional teens from 14 schools perform in Team Broadway's one-act about the transition to adulthood. The musical is directed by Linda Booth and Lori Anne Sword, with music arranged by Bill Congdon. $10-$30, 7:30 p.m. Wednesday and Thursday. Booth Playhouse, 130 N. Tryon St.
Thursday
MAGIC OF CHRISTMAS
The Charlotte Symphony's rousing celebration of the Christmas holiday returns to the Belk Theater. The Oratorio Singers of Charlotte, Charlotte Children's Choir and surprise guests join the performance, with Albert-George Schram conducting. $26.50-$82.50, 7:30 p.m. Thursday; 8 p.m. Friday; 2:30 p.m. and 8 p.m. Saturday; and 2:30 p.m. Sunday. Belk Theater, 130 N. Tryon St.