The Weekday Roundup: Dr. John, Seven Guitars, and Jay Leno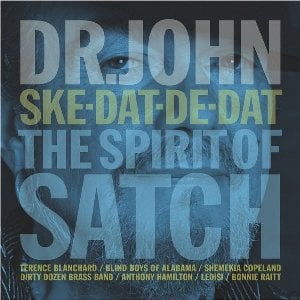 MONDAY
LIBERTY WALK
Fifteen sites uptown are represented in the Liberty Walk, an interactive tour of bronze markers telling the early history of Charlotte and Mecklenburg County. Pick up a brochure at the Visitor's Information Center at 330 S. Tryon St., or just start in front of the Wells Fargo Plaza at 301 S. Tryon St., and follow the markers in the pavement for a trip through the historical adventure of the city's Revolutionary War days. A "Charlotte Liberty Walk" app is available at handheldhistory.com to help you along.
TUESDAY
DR. JOHN & THE NITE TRIPPERS
The patriarch of the New Orleans music scene comes to the Knight Theater. His style, combining blues, rock, jazz, and pop, has earned him six Grammy Awards. Foo Fighters frontman Dave Grohl recently interview Dr. John for his HBO series Sonic Highways, for an episode that revolved around the New Orleans scene.
WEDNESDAY
SEVEN GUITARS
Blues-player Floyd Barton just got out of prison, only to find out he's become a star. Seven Guitars follows his journey back to Chicago and a confrontation with the past. The tale is presented by On Q Productions, the arts organization headed up by Quentin Talley. This production is directed by Lou Bellamy.
THURSDAY
JAY LENO
Jay Leno may have ended his Tonight Show run, which lasted from 1992 to 2009, but the comic hasn't stopped standing on stages and telling jokes. A capella group The Funx opens. (By the way, if you miss him on TV, he's returning with a CNBC show this fall. The program revolves around Leno's extensive car collection.)