The Weekday Roundup: Dyngus Day Charlotte, Bechtler Museum, & The Decemberists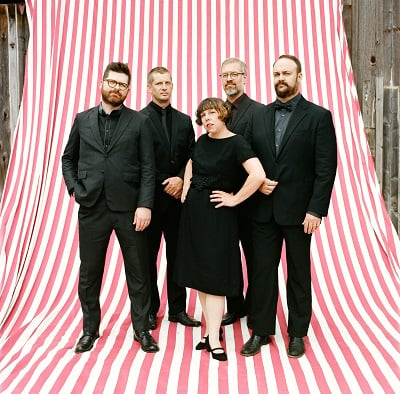 MONDAY
DYNGUS DAY CHARLOTTE
The slogan of this event is "Everyone is Polish on Dyngus Day!" The Easter Monday tradition is celebrated in communities across the States. Here in Charlotte, activities are hosted at the Red Fez Shrine Club, complete with Polish food and live polka. Proceeds go to the Shriners Hospital for Children.
TUESDAY
MUSIC AND MUSEUM: PROGRESS, POLITICS, AND PASTIMES IN THE AMERICAN PARLOR
Music and Museum: Progress, Politics and Pastimes in the American Parlor ($12 for non-members and $8 for museum members) chronicles the parlor song, from 1865 to 1915. Pianist Ethan Uslan and vocalist Maria Jette tackle the tunes, with two shows at the fourth-floor gallery in the Bechtler. The first starts at noon, and the second show kicks off at 6 p.m. (A cash bar is available at the evening show.)
WEDNESDAY
VENTURING OUT OF THE HEART OF DARKNESS
Venturing Out of the Heart of Darkness (through June 19) invites artists from around the world to contribute works on colonialism's effect on African-American culture. Featured artists include Leonardo Benzant, Sean M. Johnson, JC Lenochan, Zoe Charlton, Andrea Chung, Willie Cole, and more.
THURSDAY
THE DECEMBERISTS
Folk rock's most well-read band offers its narrative-driven tunes to the Charlotte crowd. Expect songs about chimney sweeps, soldiers of yesteryear, and I don't know, probably a few farmers or something. The band known for its energetic live performances, adding a lively edge to Colin Meloy's narratives.
BONUS SUGGESTION:
Before heading to the show, grab some food truck grub at the NoDa F.A.M. Rally, the Chop Shop series that mixes the trucks, live music, and visual art. This week's act is The Loudermilks. You can read more about the band here.