The Weekday Roundup: Echosmith, Joseph and the Technicolor Dreamcoat, & The Light Factory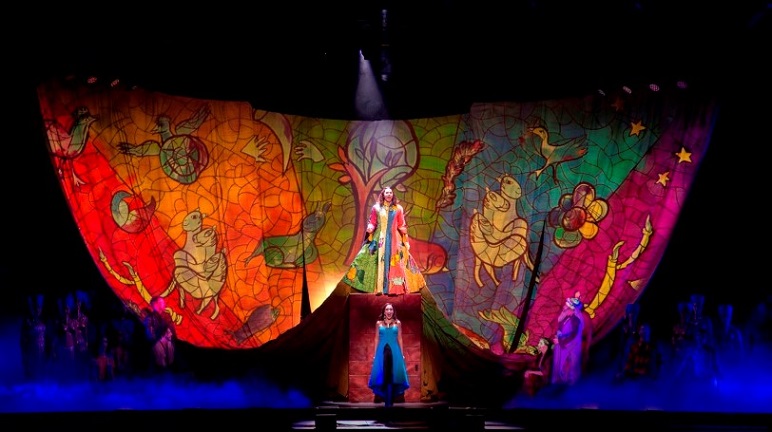 MONDAY
LIBERTY WALK
Fifteen sites uptown are represented in the Liberty Walk, an interactive tour of bronze markers telling the early history of Charlotte and Mecklenburg County. Pick up a brochure at the Visitor's Information Center at 330 S. Tryon St., or just start in front of the Wells Fargo Plaza at 301 S. Tryon St., and follow the markers in the pavement for a trip through the historical adventure of the city's Revolutionary War days. A "Charlotte Liberty Walk" app is available at handheldhistory.com to help you along.
TUESDAY
JOSEPH & THE AMAZING TECHNICOLOR DREAMCOAT
Diana DeGarmo and Ace Young portray the roles of The Narrator and Joseph, respectively. The real-life married couple bring a youthful flair to the show Belk Theater, both being veterans of American Idol and the pop music scene.
WEDNESDAY
ECHOSMITH W/ THE COLOURIST LIVE
For those looking for another dose of indie pop in February, Echosmith visits the Visulite with Orange County's The Colourist. All of Echosmith's members are babies of the '90s, yet they somehow captured new wave with their debut album, Talking Dreams. Imagine a wizard turned Morrisey into a 20-year-old woman.
THURSDAY
PHOTOGENIC NATURE
The works of Benjamin Donaldson, Todd Forsgren, and Michael Vahrenwald are on display with this Light Factory show. The exhibition was curated by local photographer Andy McMillan.