The Weekday Roundup (Feb. 17): Don DeLillo, The Jazz Room, Citizens of the Universe, and Yes the Raven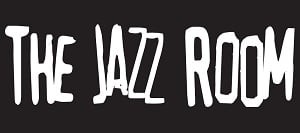 If you're a fan of postmodern literature, a Monday drive to Davidson is in order. Author Don DeLillo speaks at Davidson College's Duke Family Performance Hall tonight. DeLillo's talk is part of the Joel Conarroe Lecture Series, and it is free to attend. Make sure you get your ticket online or by phone beforehand. (And click the link in this entry to get those details).
On Tuesday, The Jazz Room opens once again with a Stage Door Theater show. Grammy-winning trumpeter Ashlin Parker performs the music of Clifford Brown. This monthly series comes from Charlotte's Jazz Arts Initiative, and each show features a prominent area musician playing works from the genre's greats.
For those looking for a dose of theatre in their weeks, the group Citizens of the Universe brings back its take on Eternal Sunshine of the Spotless Mind on Wednesday. James R. Cartee adapted the story from the Charlie Kaufman-penned film, which features two lovers who attempt to have each other's mind erased. The show is held at NoDa's UpStage.
What would a week of arts and culture be like without live music? Folk act Yes the Raven performs at the Evening Muse Thursday. Alyn Mearns is the man behind the name, and the Irish-born, North Carolina-based singer-songwriter is no stranger to the Charlotte stage. He's joined by opener Volunteer for this 8 p.m. show.