The Weekday Roundup: Guster, David Sedaris, Charlotte Ballet, & More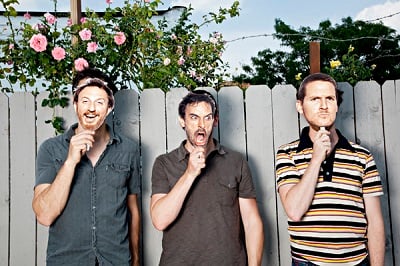 MONDAY
GUSTER
Guster is college rock that (thankfully) has never graduated. They're the kind of guys that have dedicated followers, taping and cataloging every concert. They're like the Grateful Dead, except for the sound, targeted demographic, and about 100 other aspects that are not at all like the Grateful Dead.
BONUS PICK:
AN EVENING WITH DAVID SEDARIS
The author of Let's Explore Diabetes with Owls, Naked, and Me Talk Pretty One Day brings his stories to the Belk Theater. He's recently become a favorite on NPR programs, where he reads shorter pieces and recounts personal stories of family trips and literary celebrity.
TUESDAY
CHARLOTTE MUSEUM OF HISTORY
For a city that often looks forward, this museum reflects on the rich background of the region. The eight-acre property is also home to the Hezekiah Alexander Homesite, featuring the oldest house in Mecklenburg County. The combination of exhibits, re-creations, and an authentic 1774 building is unique among area museums for both its format and scope. Guided tours available.
WEDNESDAY
DETROIT
Watch the suburban facade crumble in this comedy. All it takes is a new set of neighbors to dismantle the life Ben and Mary pretend to have.
THURSDAY
CHARLOTTE BALLET: CONTEMPORARY FUSION
Three ballet performances; one night. See what new works Dwight Rhoden, Mark Godden, and Charlotte Ballet patriarch Jean-Pierre Bonnefoux have cooked up.
BONUS PICK:
CHARLOTTE SYMPHONY: CHOPIN PIANO CONCERTO NO. 2
World-class pianist Yulianna Avdeeva joins the orchestra for another Classics show. Chopin's "Piano Concerto No. 2" is the centerpiece for this one.