The Weekday Roundup: Motherwell, Def Leppard, & Mamma Mia!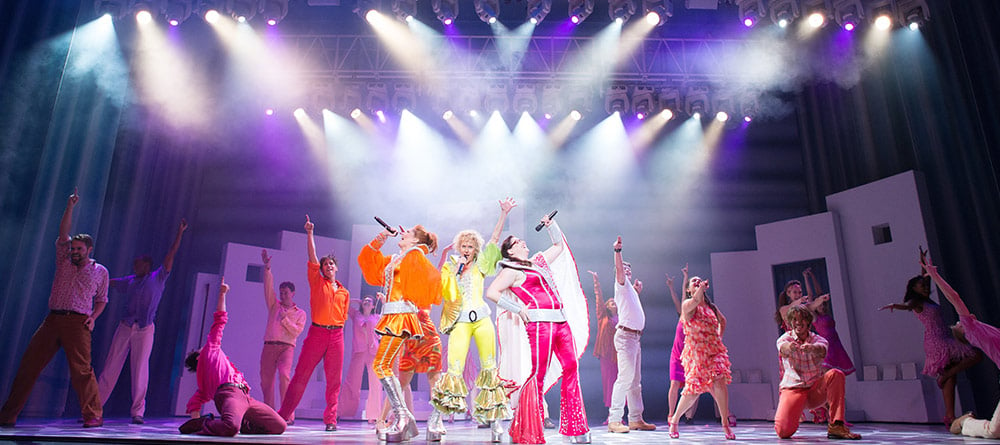 MONDAY
ROBERT MOTHERWELL: A CENTENARY EXHIBITION
They came from all over—FedExed from Texas, transported in trucks from New York, or borrowed from other galleries. Each component is a piece of a puzzle, one that when displayed on the walls of the Jerald Melberg Gallery this Saturday, will represent the life of Robert Motherwell. The abstract expressionist is the subject of the Cotswold locale's latest exhibition: Robert Motherwell: A Centenary Exhibition. Read more about this exhibit, here.
TUESDAY
DEF LEPPARD
Rounding out a busy month at PNC is Def Leppard, the band of glam rockers who are still taking stages across the world. They've been at it since 1977, with Joe Elliot and Rick Savage lasting through several line-up changes.
WEDNESDAY
DIXIE'S TUPPERWARE PARTY
For 24 performances, the off-Broadway party comes to Charlotte. The titular Dixie is a quick-talking Tupperware lady and storyteller. Sit back, and just take it all in. The show was written by playwright Kris Andersson.
THURSDAY
MAMMA MIA!
This productions wraps a narrative around the tunes of ABBA. This Broadway Extra includes the songs "Take a Chance on Me" and "Dancing Queen." For returning attendees, the show boasts that "every time feels like the first time."