The Weekday Roundup: Mythbusters, Actor's Theatre, & Thanksgiving Parade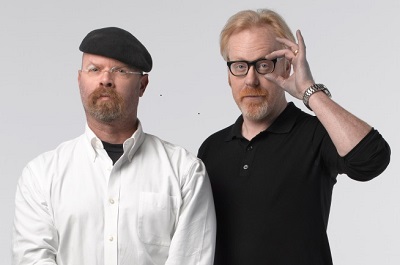 MONDAY
MYTHBUSTERS: BEHIND THE MYTHS TOUR
Jamie Hyneman and Adam Savage, the titular Mythbusters, bring their experiments to a live audience. They also tell stories about the show from a behind-the-scenes perspective.
TUESDAY
70TH ANNUAL MOORESVILLE CHRISTMAS PARADE
Head up to neighboring Mooresville to enjoy a Christmas tradition that's been around since the 1940s. The backdrop may be smaller than Charlotte, but this parade packs marching bands, floats, and dancers into the streets.
WEDNESDAY
THE GREAT AMERICAN TRAILER PARK CHRISTMAS MUSICAL
The Great American Trailer Park Musical is a popular stage show that takes place in the fictional Armadillo Acres Trailer Park. This Christmas-set tale brings the characters back for another round. This is a pay-what-you-can performance.
THURSDAY
NOVANT HEALTH THANKSGIVING DAY PARADE
This Charlotte institution returns. Regional marching bands, floats, public figures, and dance groups come out to celebrate Thanksgiving Day. Read more about the parade here.