The Weekday Roundup: New Kids on the Block, St. Vincent, & Bobby Lee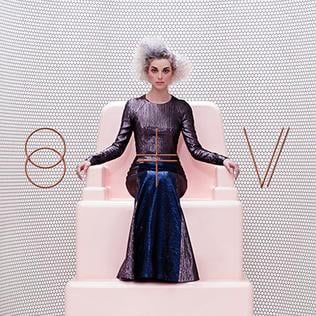 MONDAY
GUITAR: THE INSTRUMENT THAT ROCKED THE WORLD
Guitar: The Instrument That Rocked The World (through Sept. 7) boasts the world's largest playable guitar, games, and a station for designing your own guitar.
TUESDAY
NEW KIDS ON THE BLOCK
NKOTB was the boy band that defined the early 1990s, despite not having the smoothest acronym in the game. They're joined by TLC and Nelly for an arena-sized spectacle.
BONUS PICK:
ST. VINCENT
This singer-songwriter first garnered attention as a member of The Polyphonic Spree and Sufjan Stevens' touring band. Her self-titled record, released last year, won a Grammy for "Best Alternative Music Album."
WEDNESDAY
Visit a Museum: HARVEY B. GANTT CENTER FOR AFRICAN-AMERICAN ARTS + CULTURE
The center, named for Charlotte's first African-American mayor, puts a lens on the cultural contributions of African-American artists and thinkers. Venturing Out of the Heart of Darkness (through June 26) includes works from around the world that examine colonialism's effect on African-American culture. The museum's permanent exhibition, the John & Vivian Hewitt Collection of African-American Art, showcases the work of 20 artists, such as Charlotte native Romare Bearden.
THURSDAY
BOBBY LEE
This Celebrity Show features Bobby Lee, a MADTV alum known for his unhinged stage show. Lee's nervous energy keeps his appearances fresh.
SEVEN GUITARS
Blues-player Floyd Barton just got out of prison, only to find out he's become a star. Seven Guitars follows his journey back to Chicago and a confrontation with the past.