The Weekday Roundup: Newsies, NASCAR, and Jen Kirkman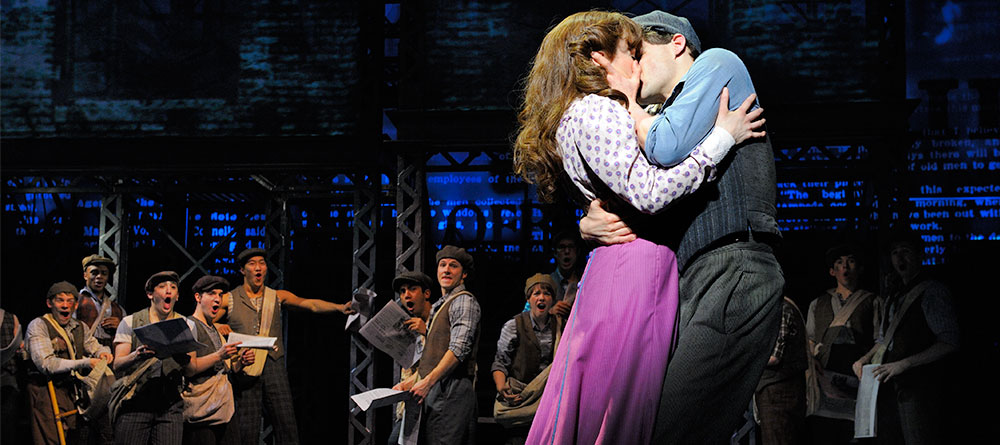 MONDAY
LIBERTY WALK
Fifteen sites uptown are represented in the Liberty Walk, an interactive tour that makes use of your iPad or iPhone. Start in front of the Wells Fargo Plaza at 301 S. Tryon St., and follow the markers through the historical adventure of the city's Revolutionary War days. At each marker, use the "Charlotte Liberty Walk" app to check out re-creations, as painted by Dan Nance. charlottelibertywalk.com.
TUESDAY
NEWSIES
The Disney narrative is based on New York City's Newsboys Strike of 1899, and while the film was made in 1992, the musical appeared on Broadway in 2012. This North American tour is the first for Newsies, stopping at 25 cities, over the course of 43 weeks. The cast includes Dan DeLuca as newspaper boy Jack Kelly, Steve Blanchard as Joseph Pulitzers, and Stephanie Styles as Katherine Plumber.
WEDNESDAY
NASCAR HALL OF FAME
Off the track, this NASCAR site takes visitors behind the scenes. Stand by the vehicles and artifacts that represent the sport's history. Free for members, $19.95 for adults, $17.95 for military and seniors, $12.95 for children , Mon-Sun, 10 a.m.-6 p.m.
THURSDAY
JEN KIRKMAN
Comedian Kirkman was a regular on Chelsea Lately, and she claims Joan Rivers and Roseanne Barr as primary influences in her comedy. She comes to Charlotte for three nights. When everyone was giving their New Year's resolutions on Twitter, Kirkman had this to say: "I judge people who have to physically stop what they're doing to answer a question. This won't change in 2015."