The Weekday Roundup (Nov. 11-14)
For those days between weekends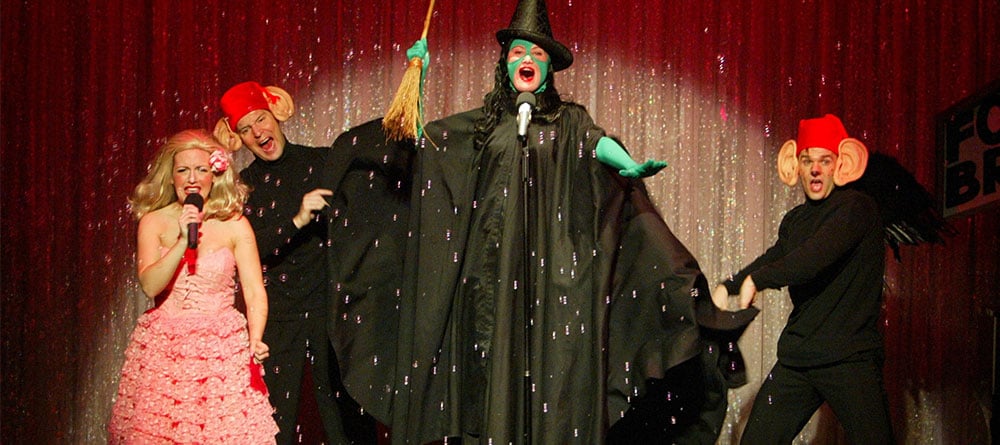 As your week begins, the Revue blog has returned with an all-new list of happenings across the city. Let's start things off with a celebration of Irish culture.
Monday
CELTIC THUNDER MYTHOLOGY
Celtic Thunder, the Irish singing act, brings "Mythology" to the Charlotte stage. Celtic history and culture is celebrated not only with solo and ensembles pieces, but images against an impressive set. Prices start at $30; 7:30 p.m. Belk Theater, 130 N. Tryon St. 704-372-1000, carolinatix.org.
Tuesday
FORBIDDEN BROADWAY
The award-winning comedy reflects on the recent years of Broadway in roasting fashion. See plays on current and classic shows, including reconfigured songs and impressions. From Death of a Salesman to The Book of Mormon, no show is safe. $24.50-$44.50, times vary. Booth Playhouse, 130 N. Tryon St. 704-372-1000. carolinatix.org.
Wednesday
SEAN KENT
Kent just recently broke into sitcoms as an actor with A&E's Modern Dads, but could be seen as far back as the first season of Last Comic Standing. This year, he also visited troops in the Middle East on the Operation Laughter Tour. $13, 8 p.m. Wed; 8 p.m. Thurs; 10:15 Fri; 7 p.m.; and 9:30 p.m. Sat. Charlotte Comedy Zone, 900 NC Music Factory. 980-321-4702, cltcomedyzone.com
Thursday
MAD HATTERS TO PIXEL PUSHERS
The College of Arts and Architecture at UNC Charlotte's current photo exhibit touts the work of contemporary photographers who use alternative means to create their works, from digital to photo sculpture work. Featured artists are from the Southeast and beyond. Free, Mon-Sun, 9 a.m.-9 p.m. Center City Building 320 E. 9TH St. 704-687-8622, coaa.uncc.edu.