The Weekday Roundup (Nov. 18-21): Modern Mondays, Hanson, and more
Jim Brickman and a screening of The Visitor round out picks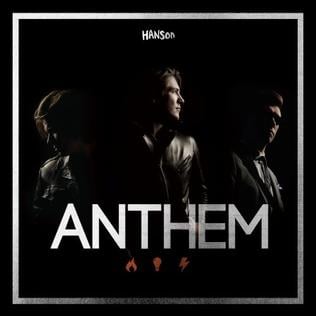 "Mmmbop."
Look, there's just no way I couldn't type that phrase in a piece featuring Hanson. Sure, the band's done an impressive amount of recording and touring since that 1997 single, but it's importance can't be overlooked. Excluding it would simply be dishonest. So I embrace it.
And apparently, they have too. Their recent partnership with Mustang Brewing produced the beer MmmHops, continuing the tradition of groan-worthy "hops" puns. Though, the difference between Hanson and others who get the brewing itch is having a No. 1 single in 27 countries.
Along with the trio's visit, let's see what the week holds.
Monday
MODERN MONDAYS
Tyler Starr, assistant professor of art at Davidson, presents the lecture Subvert: Narrative Cycles in European Prints of the 1960s. Starr will tackle Hansjürg Brunner's prints from the novella The Black Spider. The prints can be seen in the Modernism in Changing Times: Works From 1968 exhibition. A cash-bar reception starts at 6 p.m., with the lecture beginning at 6:30 p.m. The event is free for members and $8 for non-members. Bechtler Museum of Modern Art, 420 South Tryon Street. 704-353-9200, bechtler.org.
Tuesday
JIM BRICKMAN
In the world of adult contemporary music, Brickman is the highest charted male performer. He brings a dose of romance to Charlotte with "The Love Tour." $39.50-$54.50, 7:30 p.m. Knight Theater, 430 S. Tryon St. 704-372-1000, carolinatix.org.
Wednesday
HANSON
Refusing to slip into one-hit-wonder obscurity, the trio has continuously released albums, toured, and held on to a major following after breaking through with a smash single in 1996. Anthem, the band's latest record, was released in June. $26, 8 p.m. Amos' Southend, 1423 S. Tryon St. 704-377-6874, ticketfly.com.
Thursday
BACK ALLEY FILM SERIES: THE VISITOR
Charlotte Film Society screens a 1979 film about a young telepath standing between good and evil. The film stars John Huston and then-emerging actor Lance Henriksen. $10 for non-members, $5 for members; 7:30 p.m. Crownpoint Stadium, 9630 Monroe Rd. 704-906-6149, backalleyfilmseries.com.