The Weekday Roundup (Nov. 4-7)
For those days between weekends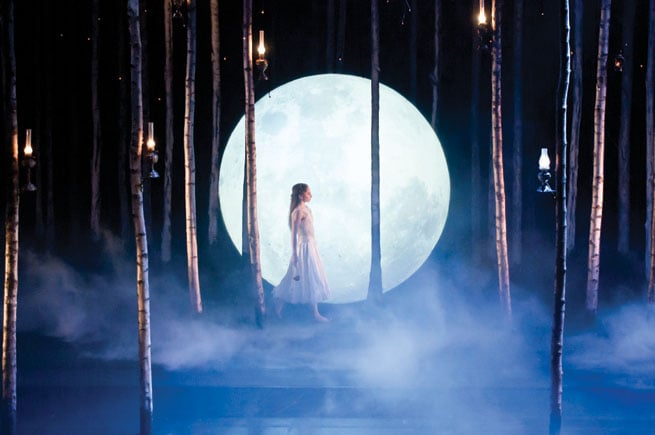 November brings much more than leftover Halloween candy and winter lagers. Kevin Smith begins production on his latest film, Tusk, at the beginning of the week, as new shows and entertainment opportunities pop up. Check out what the first full week of the month has to offer below.
Monday
BEN BRIDWELL
Before he headed up the massively successful indie outfit Band of Horses, Bridwell was part of the influential "chamber rock" group Carissa's Wierd. The South Carolina native comes to the Evening Muse as a solo performer. $20, 8 p.m. Evening Muse, 3227 N. Davidson St. 704-376-3737, ticketfly.com.
Tuesday
SLEEPING BEAUTY
Matthew Bourne's take on the story of Sleeping Beauty features his signature, world-renowned choreography. The production, here through Nov. 10, comes off a session in London, where it broke attendance records. $20-$69.50, times vary. Belk Theater, 130 N. Tryon St. 704-372-1000, carolinatix.org.
Wednesday
ARSENIC AND OLD LACE
Running through Nov. 10, Arsenic and Old Lace concerns drama critic Mortimer Brewster, who encounters wild family antics as he makes an important personal decision. $25-$27, 7:30 p.m. Theatre Charlotte, 501 Queens Rd. 704-376-3777, theatrecharlotte.org.
Thursday
BOBBY LEE
From Kim Jong-il to John McCain, Lee's tenure at MADtv was marked by a range of impressions and roles. He's starred in several films and television series since the cancellation of the FOX comedy show in 2009. $20, 8 p.m. Thursday; 8 p.m. and 10:15 p.m. Friday; and 7 p.m. and 9 p.m. on Saturday. Charlotte Comedy Zone, 900 NC Music Factory. 980-321-4702, cltcomedyzone.com.