The Weekday Roundup (Oct. 14-17)
For those days between weekends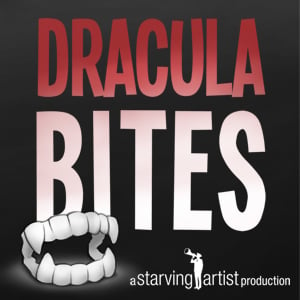 As we near Halloween, events in the Queen City start to reflect the spooky nature of the season. Mentions of vampires and wizards can be found in this week's picks. Otherwise, Grammy-winning blues and a special open mic guest top the list. Click on the name of the event for additional information.
Monday
This week, the Evening Muse's Find Your Muse Open Mic features Tom Maxwell, a songwriter who was once a member of the Squirrel Nut Zippers. Maxwell is currently part of The Minor Drag, made up from veteran N.C. musicians. $3, 8 p.m.
Tuesday
Potted Potter: The Unauthorized Harry Potter Experience, the parody of the famous fictional wizard, kicks off on Tuesday. The production is set at the McGlohon Theater, and it extends until Sunday. Starting at $20, 7:30 p.m. Check out a clip about the production below.
Thursday
After winning five Grammy awards and finding success in solo and band-backed efforts, Robert Cray continues to reign in the blues rock world. The Robert Cray Band comes to Charlotte after recently appearing in "Eric Clapton's Crossroads Guitar Festival 2013." $32-$42, 8 p.m.
Friday
Just in time for Halloween, Dracula Bites tells the story of a New York playwright attempting to develop a stage version of Bram Stoker's horror masterpiece. The production was aided by Kickstarter backers this summer. The play runs until Oct. 19. $15-$25, 7:30 p.m.