The Weekday Roundup (Oct. 28-31)
For those days between weekends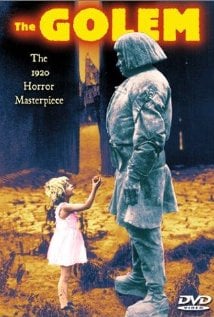 This week closes out October, but there's still more to do before we say goodbye to clever costumes and jack-o'-lanterns. Our recommendations include a Milestone show, scary tales, rock legends, and a nod to a silent film that continues to define "spooky."
Monday
The Milestone, the legendary venue on Tuckaseegee Road, continues its tradition of stacked lineups with a show featuring The Menzingers, The World is a Beautiful Place & I am No Longer Afraid to Die, Gates, The Radio Reds, and The Mineral Girls. The latter two are local, hailing from Greensboro and the Queen City, respectively. $12, 7:15 p.m.
Tuesday
Your typical ghost story session may stay regional, but A Walk on the Dark Side: Scary Stories from Latin America takes listeners elsewhere. The free event, presented by Queens University of Charlotte, is led by Venezuelan actress/playwright Irania Patterson and starts at 7 p.m.
Wednesday
Pearl Jam is no stranger to the Queen City. However, the band has released a few albums since their last appearance, adding even more appeal for longtime fans to come see Eddie Vedder and crew at the Time Warner Cable Arena. $69, 7:30 p.m.
Thursday
Petra's Piano Bar & Cabaret finished off the month with Silent Movie Night: The Golem, an ode to the still-chilling film from 1920. The live piano score to the film about a rabbi forming a monster out of clay is provided by Ethan Uslan. $3, 9 p.m.