The Weekday Roundup (Oct. 7-10)
For those days between weekends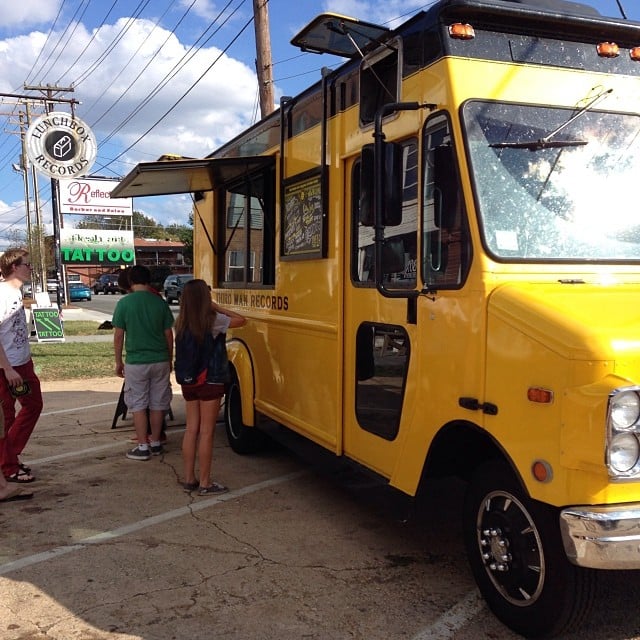 Sunday brought a surprise in Third Man Records' Rolling Record Store visit to Charlotte. The vehicle parked outside of Lunchbox Records, a dedicated source of vinyl and other formats for the area. Though the truck is headed to Raleigh on Monday, there's plenty of other things to check out this week. Halloween creations, a New York Times best-selling author and live music top a diverse lineup of offerings.
Monday
The Cajun Canvas, the B.Y.O.B. venue where you can paint along with professionals to create your own work, kicks off the season in Halloween style. Painters will follow along to duplicate an original work by Karen Preston. Painters need only to bring beer, wine, or non-beverages and the admission cost of $35. The class starts at 7 p.m.
Tuesday
Singer-songwriter Aimee Mann comes to the McGlohon Theatre on Tuesday. Mann released her eighth studio album last year, and she's joined on this tour by collaborator and punk legend Ted Leo. Tickets start at $24.50, and the show begins at 7:30 p.m.
Wednesday
Asheville resident Jamie Laval is a prominent Celtic violinist, garnering major awards and musical appearances in television and films. He comes to the Evening Muse with guitarist Dan Compton. The show runs $15-$18 and starts at 8 p.m.
Thursday
Author Michael Pollan, the man behind works like The Omnivore's Dilemma and Cooked: A Natural History of Transformation, visits Queens University with a talk titled "How Cooking Can Change Your Life." Pollan covers the benefits of cooking at home, from health and community to society's dependence on corporations. The talk begins at 7 p.m. and costs $40.