The Weekday Roundup: Porgy and Bess, O.A.R., and Lionel Richie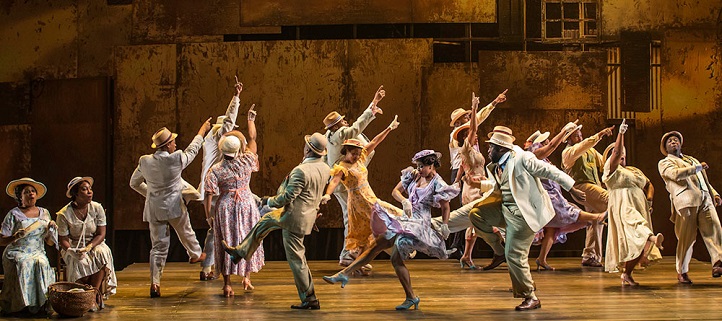 MONDAY
LIBERTY WALK
Fifteenth sites in Uptown are represented in the Liberty Walk, an interactive tour that makes use of your iPad or iPhone. Start in front of the Wells Fargo Plaza at 301 South Tryon St., and follow the markers to make your way through the historical adventure of the city's Revolutionary War days. At each marker, use the "Charlotte Liberty Walk" app to check out recreations, as painted by Dan Nance.
TUESDAY
THE GERSHWINS' PORGY AND BESS
This revival won a Tony Award in 2012. The musical romance has a backdrop in Charleston's Catfish Row. The first performance for Porgy and Bess was September 30, 1935. See how the show has evolved, and how its original narrative remains relevant and entertaining.
WEDNESDAY
O.A.R. & PHILLIP PHILLIPS
O.A.R. is the kind of rock band that populates summer playlists, and for this NC Music Factory gig, the band is joined by one-time American Idol winner Phillip Phillips. May saw the release of Phillips' latest, Behind the Light.
THURSDAY
LIONEL RICHIE
The All the Hits All Night Long Tour makes proper use of the name of the Richie hit "All Night Long (All Night)." For this tour, he's brought along CeeLo Green, who's known for hits like "Crazy" (with Gnarls Barkley) and another involving a four-letter word that I'm pretty sure won't make print. Just Google it.